Good News From Springfield!
Good News From Springfield!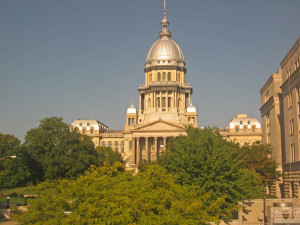 Yesterday, the Illinois House approved a supplemental funding package for fiscal year 2015 that does NOT include any Medicaid rate cuts to mental health services. Based on the information we have now, it is very likely that the Senate will pass the supplemental package sometime this week.
This is an important victory in holding the line on critical mental health funding and is a direct result of advocates like you reaching out to lawmakers and saying NO to damaging rate cuts.
Thank you for everything you do to help us preserve services that help people effectively manage their mental illnesses and make recovery possible. It's now time to focus our advocacy on the devastating cuts included in the FY16 budget – please sign up to receive future advocacy alerts and news.