August Donor Spotlight – Michael Reese Health Trust
August Donor Spotlight – Michael Reese Health Trust
This month we are pleased to feature the Michael Reese Health Trust in our Donor Spotlight.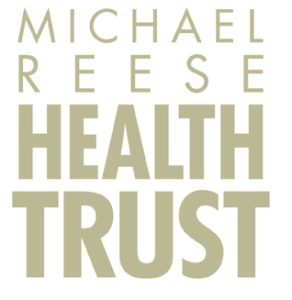 Since its founding in 1995, The Michael Reese Health Trust has been an active player in improving the health and well-being of the Chicago metro-area's most vulnerable populations. Their ability to bring stakeholders together for collaborative problem-solving and effective program development makes them a true catalyst for change.
For over 18 years, the Michael Reese Health Trust has provided more than $500,000 in financial support to Thresholds and the clients we serve. Their generosity includes support for our behavioral health advocacy work, which continues to position Thresholds as a thought-leader on the policies impacting those with mental illnesses. Most recently, the Michael Reese Health Trust awarded Thresholds a core grant that will help launch a call center and 24/7 crisis response system. Once established, this resource will give our clients quicker access to services and enable our staff to better coordinate communication with providers, payers, and partners.
Thresholds is grateful to the Michael Reese Health Trust for their long-standing support and the many ways they have helped our clients on their path to recovery.