Congressional Republicans Vote to Pass AHCA – Fight to Save Healthcare Moves to Senate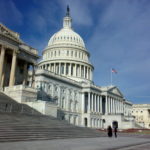 We are deeply disappointed that in spite of the hard work of our advocates, and the urging of millions across the country, the U.S. House voted today to pass the American Health Care Act (AHCA), putting the health coverage of 24 million Americans in jeopardy. Millions will lose access to affordable healthcare if this bill makes it to the President's desk. The House vote on the AHCA is a vote to slash Medicaid – the primary payer of mental health and substance use treatment – ​by $880 billion, weaken protections for pre-existing conditions, and undercut the Essential Health Benefits requirement, which guarantees that benefits like mental illness and substance use treatment are covered.
That said, the fight is NOT over. In order to become law, the bill will need to pass the Senate and then be signed by the President. We must not let this happen.
Thank you for making countless calls, showing up to town halls, and posting on social media to stop the AHCA. We must continue this fight in the Senate, and we hope that you will join us.
Throughout this next phase, we will share important updates and opportunities to take action. Both Senator Dick Durbin and Senator Tammy Duckworth of Illinois have been outspoken supporters of the Affordable Care Act and we thank them for their leadership on this critical issue.
Thresholds remains committed to preserving health coverage and access to treatment, and we know you do too. Onward, together.
Press Contact: Emily Moen, Director of Public Relations and Marketing, 773-572-5172