Donor Spotlight: Healthcare Foundation of Northern Lake County
Donor Spotlight: Healthcare Foundation of Northern Lake County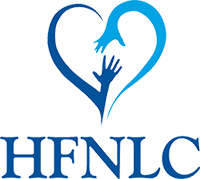 Thresholds is excited to feature the Healthcare Foundation of Northern Lake County (HFNLC) in our June donor spotlight. The HFNLC, incorporated in June 2006, was funded by the sale of the Saint Therese Medical Center and Victory Memorial Hospital. These two institutions provided compassionate healthcare services to Waukegan and the surrounding communities for most of the 20th century, laying the groundwork for HFNLC's commitment to solving persistent problems within the healthcare system.
Since first supporting Thresholds nearly a decade ago, HFNLC has made grants to our organization totaling $50,000, most recently supporting Thresholds' Lake County Program. Thanks to generous support from the HFNLC, the Thresholds Lake County Program had the resources needed to hire a Nurse Care Coordinator. The Nurse Care Coordinator plays an instrumental role in connecting our clients to the full range of health care services needed for a successful recovery. Working closely caseworkers, medical providers, and the broader community, the Nurse Care Coordinator creates a comprehensive education and treatment plan that addresses each client's mental illness and physical health.
We are grateful to the Healthcare Foundation of Northern Lake County. Because of their support, individuals in Lake County who are experiencing serious mental illness have access to life-saving services. Thank you for believing in Thresholds and the people we serve!