Donor Spotlight: McHenry County Community Foundation
McHenry County Community Foundation
The Thresholds McHenry Program is one of our fastest-growing programs. For this month's Donor Spotlight, we're pleased to feature one of the program's vital donors: The McHenry County Community Foundation (MCCF).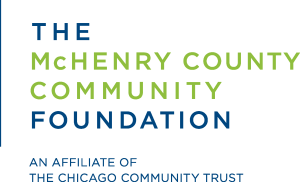 Founded in 2001, MCCF grants approximately $1 million annually to non-profit organizations working to create a better quality of life throughout McHenry County. The foundation focuses its funding on programs that protect the human services safety net, develop new audiences to sustain McHenry county's arts and education organizations, and improve conditions for healthy and active lifestyles.  In addition to distributing competitive grants, MCCF also has numerous other roles that benefit the community. It provides guidance to individual
donor
s in selecting the best beneficiary of their dollars; it manages endowments,
donor
advised funds, and other funds; it develops funding partnerships with other foundations and local businesses to meet broad community needs; and it partners with governments, corporations and other entities to develop new strategies for systemic change.
MCCF currently supports the Thresholds McHenry Program's homeless outreach efforts. Thanks to MCCF's support, our program has worked with dozens of homeless McHenry County residents in finding permanent housing, employment, public benefits, ongoing mental health services, and child care. We're deeply thankful for MCCF's support of Thresholds, and for its broader efforts in helping improve the quality of lives of McHenry County residents.