Donor Spotlight – Otho S.A. Sprague Memorial Institute
Donor Spotlight – Otho S.A. Sprague Memorial Institute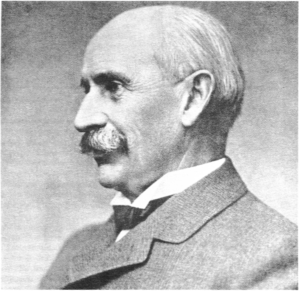 Thresholds is excited to feature the Otho S.A. Sprague Memorial Institute in this month's Donor Spotlight. The Sprague Institute, established in 1911, is committed to investigating the cause of disease and pursuing the prevention and relief of human suffering throughout Chicago. Among their many early achievements, medical researchers from the Sprague Institute were involved with early trials of insulin, treatments for schizophrenia, and discovering the cause of scarlet fever.
More recently, the foundation has helped launch city-wide health initiatives like The Chicago Asthma Consortium, the Consortium to Lower Obesity in Chicago Children (CLOCC), and Healthy Chicago 2.0.
In addition to remaining at the forefront of medical research, the Sprague Institute is committed to supporting social services throughout the City of Chicago.
Thresholds is grateful to the Sprague Institute Board for their generous grant that will help implement an agency-wide call service center. Currently, individuals seeking to reach Thresholds have hundreds of phone numbers to choose from, representing our many sites, programs, and staff members. This new call center will be the single point of entry for all inquiries related to clinical, business, or operational services. Set to launch in October 2017, this updated, state-of-the-art call service center will improve our ability to meet the needs and requests of our diverse stakeholders more efficiently and effectively—enhancing service delivery to our more than 15,000 clients.
Thanks to the Sprague Institute's generosity, Thresholds has the resources needed for this transformative improvement. We could not do this work without the support of funders like the Otho S.A. Sprague Memorial Institute!