"Got There": A Veteran's Journey
"Got There": A Veteran's Journey

John was quietly joyful during this year's first horticultural therapy session this April. In its second year, the groundbreaking initiative was the result of a partnership between the Thresholds Veterans Project and Chicago Botanic Garden, bringing veterans experiencing post-traumatic stress disorder to the serene gardens for an afternoon of peace and connection.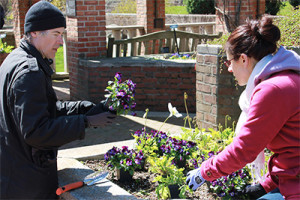 The day began by creating small herb gardens with a sticker on the outside of the pot where participants were asked to write an inspirational quote or phrase to remind them of the garden between the monthly visits. Afterwards, they were given flowers to plant in a section of the garden, followed by lunch, and finally a tour of the grounds. Each member was actively engaged, some finding connection through conversation, and others, like John, through silent solidarity. The garden became a sanctuary that required no explanations of their past, and if trauma interrupted, the garden was a beautiful and gentle place to return.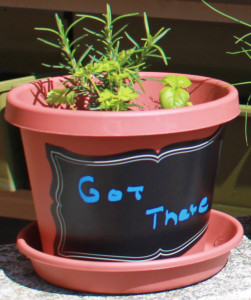 When the afternoon came to a close, members packed up their newly potted herb garden to bring home with them. As a Thresholds staff member watched the hopeful phrases and smiling faces pass, he was intrigued by John's quote, written in blue marker, reading only "Got There." When asked, John lit up with pride to share his first words of the afternoon, "Last year I wrote 'Keep Going'."
This Veteran's Day, we honor the heroes who have served our country, especially people like John who returned home and began fighting a different kind of battle. Your bravery and resiliency inspires us daily as we work to bring home, health, and hope to those who fought for our own.
You can join Thresholds in helping those who have served our country by supporting Thresholds Veterans Project. These funds make it possible to provide housing, trauma therapies, employment, and homeless outreach to more than 300 Chicago veterans every year.