I love working at Thresholds because we'll never stop fighting for mental health.
By Sheila O'Neill, Vice President, Primary and Mental Health Care Integration
When I started working at Thresholds in 1983 as a third-shift Job Coach, transporting our clients from 47th and Halsted to stock shelves at the Great Lakes Naval Commissary, I didn't know that I would still be here almost four decades later. What I did know—almost immediately—was that I landed at a special place. Thresholds was a different kind of mental health agency. We spoke of "Recovery." Clients created their own goals and collaborated with staff on the best ways to get there. Beyond our housing, employment, case management, and mental health services, Thresholds treated our clients, most of whom are poor, highly symptomatic, homeless, and disconnected from family and friends, as people with gifts and talents to share and deserving of the same compassion and basic rights as everyone else.
I thought it was cool that Thresholds referred to clients as "members" and that our then pony-tailed executive director and founder, Jerry Dincin, thought that we should (and must!) continually improve our services and prove what we were doing works. We now know this pursuit as creating evidence-based practices. I especially remember one day when Jerry, speaking with passion and kindness, thanked the staff for working at Thresholds. He also told the group that if they didn't like working here, then please don't. He went on to say that we and the field have such hard work to do to improve the lives of people with serious mental illnesses, that this can only be accomplished with staff who our passionate and committed. I thought, I'm staying, I love my job, and let's get to work!
More than 30 years later, those evidence-based practices, the ones with validated results that Jerry first spoke about, continue to materialize. In fact, Thresholds took the lead in implementing many of them, and we have taught the field how to do them. These practices include Supported Employment, designed to help clients find jobs of their choosing; Integrated Dual Disorders Treatment, treating mental illnesses and co-occurring substance use disorders simultaneously; and Illness Management and Recovery, which seeks to educate clients on how to manage their symptoms; and many more. We support these standards because because our clients deserved to get better. How could we not?
Thresholds understood the importance of hiring staff (aka peers) with lived experience of mental illnesses. We enlisted a former member as the Director of Recovery, and now we have a culture where many staff and program leaders have a lived experience. And Thresholds is much better as a result of their histories and perspectives.
When we began to learn and see first-hand that Thresholds members were dying 25-30 years earlier than their peers, largely due to manageable physical health issues like diabetes and heart disease, we acted quickly. Thresholds developed partnerships with like-minded primary healthcare providers to integrate both primary and mental health care, often in co-located settings. As a result, doctors, psychiatrists, and support staff speak to each other, clients receive better care, and their health improves. Both the research and decades of experience confirm that an integrated and holistic model is a necessity for a population that has long been denied basic health care. No choice was needed. Again, how could we not?
Today, Thresholds features more than 1,400 staff, nearly 100 locations, and a presence in nine Illinois counties. We continue to grow, refine and add services, and champion the needs of persons with mental illnesses and the organizations that serve them. Our CEO, Mark Ishaug, is a fierce advocate and leader for the healthcare rights and policies that have long faced the mental health community. And Mark cares deeply for our workforce and speaks with the same passion and enthusiasm Jerry spoke about decades ago. Thresholds is in good hands. As for me, well, I'm staying. There's more important work to be done.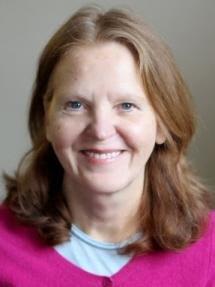 Sheila O'Neill has worked at Thresholds since 1983. She is the Vice President of Primary and Mental Health Care Integration, where she leads our efforts to reduce the occurrence of co-morbid physical health conditions, a primary reason why persons with mental illnesses die 25 years younger on average than the rest of the population. She was also Thresholds' first Director of Integrated Dual Diagnosis Treatment (IDDT), where she led Thresholds in the adoption this evidence-based practice for persons with co-occurring mental illness and substance abuse disorders.