Illinois Approved for $2B in Mental Health and Substance Use Projects through Medicaid Waiver
Approval of 1115 Medicaid Waiver lends promise to future mental health treatment system in Illinois.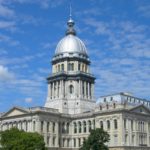 Yesterday, mental health and substance use advocates were excited to receive Governor Rauner's announcement that the federal government approved Illinois' long-anticipated 1115 Medicaid Waiver proposal. This waiver is the cornerstone of the Administration's Behavioral Health Transformation Plan, with nearly $2 billion in new investment to implement 10 pilots over the next 5 years. These waiver projects will seed innovative treatment services and build a more comprehensive continuum of care.
The waiver dovetails with the Administration's Integrated Health Homes State Plan Amendment to improve the coordination of physical and mental healthcare, expand community-based and in-home services, and reduce the need for emergency and high-end services.
Approved services include:
substance use treatment and recovery services
case management for individuals with substance use conditions
housing services and community integration assistance
supported employment services
crisis stabilization and intervention
peer recovery support services
evidence-based home visits
respite services
Regrettably, the State's proposal to expand First Episode Psychosis (FEP) treatment was not approved by the federal government for inclusion in the waiver. Recognizing the importance of getting care when symptoms first begin, this year Thresholds has worked with the Healthy Minds Healthy Lives Coalition to introduce two legislative bills seeking to expand access to early treatment for significant mental health conditions under both Medicaid and private insurance. In the absence of an FEP pilot, we look forward to the opportunity to work with the Administration and General Assembly to advance access to life-saving early treatment.
We commend the Administration for their work on the waiver. This multi-agency initiative has enjoyed widespread support among stakeholders and bi-partisan support among lawmakers. As Illinois continues to struggle with a longstanding mental health crisis and an increasingly deadly opioid epidemic, the waiver represents a promising opportunity to move Illinois' treatment system in the right direction. However, it is important to remember that this is just one step of many that needs to be taken to build access to treatment more broadly, including ensuring adequate reimbursement rates, growing the workforce, and improving coverage of proven treatment approaches.
As Illinois enters into annual budget negotiations, we hope that the collaborative spirit of the waiver will serve as an inspiration for our leaders in Springfield to come together to ensure Illinois' mental health and substance use treatment system is sustainable and stably funded.