Illinois Approves Medicaid Rate Add-On to Preserve Psychiatry Services
The move will bring $26 million for much-needed psychiatry in the midst of a budget impasse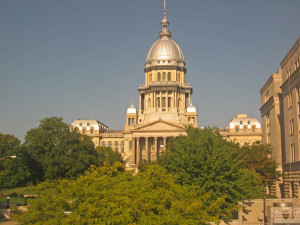 Chicago, IL – Yesterday, the Rauner Administration announced a solution to the elimination of a state grant (the Psychiatric Leadership Grant) that paid for much-needed psychiatry services for people across Illinois living with significant mental health conditions. The grant, which was funded only with state general revenue funds, is being converted to Medicaid through an add-on payment to leverage federal dollars, preserving $26 million for the treatment of mental illnesses.
The grant was originally put in place to supplement below-cost reimbursement rates for psychiatry services in Illinois – currently, Medicaid reimbursement for psychiatry pays less than 50 percent of the cost of the services. The grant was eliminated in the Governor's proposed budget for fiscal year 2016 and many mental health providers were forced to simply end their psychiatric services, meaning thousands of Illinoisans with serious mental illnesses are going without this critical component of treatment. Other providers continued the services last year but at great cost – Thresholds lost $90 for every hour of psychiatry we provided throughout the past year.
"Psychiatry is foundational to community-based treatment for serious mental illnesses," says Mark Ishaug, Thresholds CEO. "This is a smart move for our state that will not only provide relief for thousands of persons with mental illnesses who face enormous challenges in accessing psychiatry, but also save money for taxpayers. High-quality mental health treatment is far less expensive and far better for health than institutionalization in places like jail and nursing homes. The next step forward is passing a budget with strong funding for community mental health treatment."
Thresholds is grateful to our trade association, IARF, for leading this effort over the past year with us. We applaud Governor Rauner, the Illinois Division of Mental Health, and the Illinois Department of Healthcare and Family Service for approving a measure that will bolster the ability of community-based mental health agencies to bring desperately-needed psychiatric services to our clients.