Illinois Senate President John Cullerton: Budget Cuts Will Impact Illinois State Services Drastically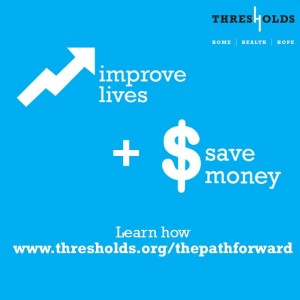 Illinois Senate President John Cullerton outlined yesterday the devastating impact state budget cuts would have on essential Illinois public services, including mental health treatment, if the General Assembly does not extend the temporary income tax increase. We agree.
Adequately funding community mental health is critical because it saves lives, and it is also critical for Illinois to save money. Lawmakers need to understand that with every cut, there is a very real, human cost. Deeper cuts to critical mental health services will put the safety and well-being of thousands of Illinoisans in jeopardy.
Veterans who have protected our freedom here and abroad will have a harder time seeking out and receiving treatment for PTSD, housing services, and career counseling. Access to needed services will be harder to come by for young people battling mental illness and substance abuse. Men and women at risk of becoming homeless will find fewer and fewer options available to them.
And with the human cost comes a significant fiscal cost. Further reductions in the fraying safety net have a direct impact on the long-term fiscal health of our state. In fact, our recent study documents that cuts to community mental health treatment of more than $113 million actually cost the state and health care providers $131 million as psychiatric hospitalizations and inappropriate institutionalization increased when people could no longer get the treatment they needed.
The state can ill afford short-sighted cuts to mental health and other health and human services that will result in increased costs over time. Now is the time to protect these services and the revenue that funds them. The General Assembly must preserve every revenue source to protect these services and make smart investments. We urge members of the General Assembly to preserve this vital funding stream to protect social services like community mental health treatment that improve lives and save money.