June Donor Spotlight – Healthcare Foundation of Highland Park
June Donor Spotlight – Healthcare Foundation of Highland Park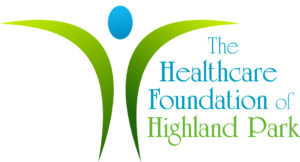 For the June edition of Donor Spotlight, we are featuring the Healthcare Foundation of Highland Park, a key funder of Thresholds' North Suburbs Program and supporter of New Foundation Center (NFC), a community-based mental health organization in the North Shore, which merged with Thresholds in April 2016.
The Healthcare Foundation of Highland Park was established in 2000 to support the healthcare mission of NorthShore Highland Park Hospital (formerly Highland Park Hospital). The Foundation is not affiliated with the hospital, but it does support community-based healthcare programs and services in the area served by the hospital, as well as a geographic area bounded by the Chicago city limits to the south and the Wisconsin border to the north. This year, the Foundation provided more than $6 million to 57 charitable organizations that provide health and health-related services in the geographic area.
The Healthcare Foundation has given over $10,000 to NFC over the last two years in support of permanent supportive housing programming. The Healthcare Foundation has been supporting Thresholds' North Suburbs Program since 2010, totaling $150,000. Their generous grants support the program's Client Assistance Fund, which helps cover important items and activities that our clients often cannot afford to pay for. These items include: medication co-payments, dental services, prescription eyewear, security deposits, household and personal items, winter clothing, interview clothing, tuition costs, and more. Thresholds and NFC greatly appreciate the Healthcare Foundation's incredible support for our clients on their path to recovery.