May Donor Spotlight – Grant Healthcare Foundation
May Donor Spotlight- Grant Healthcare Foundation
May's Donor Spotlight highli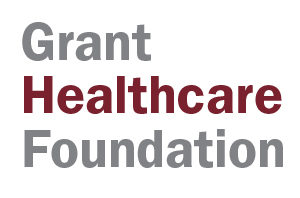 ghts a local institution with a history of providing quality healthcare in Chicago, Grant Healthcare Foundation.
Grant Healthcare Foundation continues the long tradition of Grant Hospital of Chicago, founded in 1883 in the Lincoln Park neighborhood of Chicago as "a sanctuary in case of sickness or accident for all persons, without distinction of belief or religious conviction." The foundation's mission is to support services of organizations dedicated to improving the health of the people of the Chicago metropolitan area by supporting mental health care and substance abuse treatment, vision and dental care, reproductive care, preventative medical programs, and improved access to care for uninsured and vulnerable populations. Grant Healthcare Foundation began its granting program in 1996.From inception through December 2015, Grant Healthcare Foundation has awarded grants totaling nearly $30 million.
Grant Healthcare Foundation's giving history with Thresholds spans over a decade, totaling  more than $120,000 and includes support of the our integrated care clinics, the Veterans Project, the Domestic Violence Court Initiative, and most recently, an evaluation project to assess the impact of connecting individuals to primary care services. Thresholds deeply appreciates Grant Healthcare Foundation's commitment to high quality mental and physical healthcare services in our community.