Third-Party Payers and Thresholds

Who We Are
Thresholds has more than 55 years of experience in evidence-based community mental health services. We improve health outcomes and save money.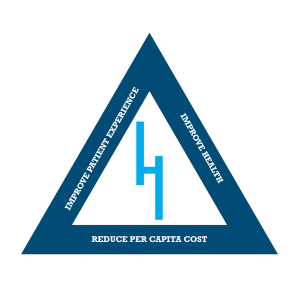 Thresholds has challenged and changed psychiatric rehabilitation practices, believing and demonstrating that with the proper supports and treatment, persons with mental illness can begin a recovery that will lead them to a more fulfilling life. Thresholds has adapted through the years as best practices emerge in our field, including supported employment, housing-first, integrated dual disorders treatment, and more. Today, the agency is an internationally-recognized model of mental health care, and we are expanding our service with even more integrated healthcare. More than forty agencies worldwide have based their programming on the Thresholds model.
Persons with severe mental illnesses also have extremely high rates of co-occurring physical health conditions, including diabetes, heart disease, lung disease, and morbid obesity. This makes them some of the highest-cost users of healthcare services.
Our track record has shown that when mental health, physical health, and wraparound services are combined in a coordinated way, we can not only promote real recovery and health, but save significant money in the process.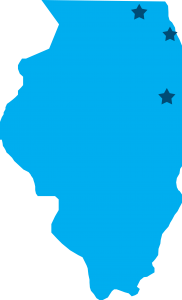 Where We Work
We offer 30 innovative programs at more than 90 locations throughout Chicago, the adjacent suburbs, and McHenry and Kankakee Counties. We have been in discussions with MCO's and other third party payers  to expand or import our model to other counties and states and welcome the opportunity to discuss future partnerships.

Our Credentials
Services
All clients that Threshold services have access to the following services:
Assertive Community Treatment (ACT)
Community Support Team (CST)
Community Support Individual (CSI)
HEDIS Compliance Assistance
Psychiatric Services
In addition, we have tailored programming to fit the specific needs of these populations:
Research
Thresholds employs a research department whose work has contributed over the years to emerging and evidence-based practices employed around the nation and world for mental health.
Partners
Payers and Managed Care Organizations
AetnaCIGNA/HealthSpring
Be Well Partners
Beacon Health Strategies/Humana
Blue Cross Blue Shield of Illinois
Cenpatico
Centine
County Care
Family Health Plans/CCAI
Harmony/Wellcare
IlliniCare
Meridian
Molina
Together for Health
Research
Dartmouth University
Boston University
Medical Behavioral Integration
Aunt Martha's Health Center
PCC Community Wellness Centers
University Of Illinois at Chicago College of Nursing
Contact Us
Mary Anzilotti
Chief Strategy Officer