Sale of 2700 N. Lakeview Building
Announcement: Sale of 2700 N. Lakeview Building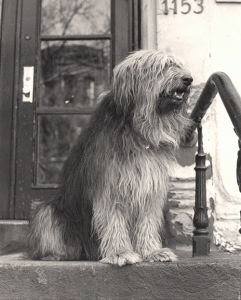 Thresholds has completed the sale of our property at 2700 North Lakeview, known as the Dincin Center. This property, which currently houses the Dincin Center for Recovery team, two outreach teams, as well as psychiatry and supported employment services, has had a wonderful history with Thresholds. Serving at one time as our main program and office space, it is named for longtime former executive director of Thresholds, Jerry Dincin.
The building has required increasingly more upkeep and maintenance, and it has been clear for a number of years that no amount of rehabilitation will allow the property to be suited for accessible programming for persons with disabilities. Small rooms, multiple levels, and other problems make it a less-than-ideal site for the future of our programming.
The sales contract allows Thresholds 9 months to fully move out of the building. Thresholds plans to vacate 2700 N Lakeview before January 31, 2016. Currently, Thresholds plans to move much of the programming to another Thresholds-owned location. This move will not affect a member's eligibility for services and most members who receive services from the Dincin Center for Recovery will continue to receive services without interruption.
Thresholds is committed focusing on providing a great experience of care for our members, on what helps people get better, and on how we can use resources efficiently to serve the greatest number of people possible. We are excited about what the future holds for our programming in increasingly accessible and flexible space.
If you have questions, please contact Emily Moen, Director of Public Relations and Marketing, via email or 773-572-5172.