Share Your Story
Share Your Story
By Caity-Shea Violette
As Manager of Marketing and Communications at Thresholds, a playwright whose work explores the personal impact of invisible disabilities, and someone who lives with PTSD and depression, I've been fortunate enough to see the power of personal story sharing countless times. To celebrate the beginning of Mental Health Awareness Month at Thresholds, I'll be discussing why sharing your story is so crucial to creating change, and offering some tips on how to get the conversation started.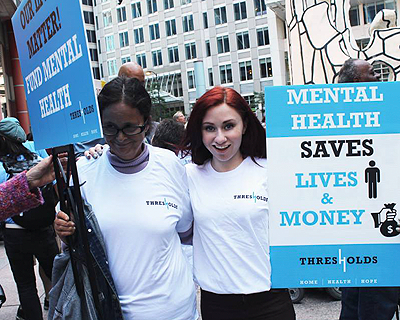 With 1 out of 5 people in America experiencing mental illnesses in their lifetime, mental health has touched all of our lives in some way. Due to a history of misinformation, however, societal stigma has made our experiences living with and loving those with mental illnesses the secret we all share. Despite inspiring strides made by advocates emphasizing the vital importance of mental health care, opening up conversations, and standing up to stigma , 60% of Americans living with mental illnesses didn't receive mental health services in the past year.
Ready to raise your voice? Think about how mental illness has touched your life, either personally, through a loved one, or through your work. Here are some prompts to help you get started!
My story with mental illness begins…
I became involved with the mental health community when/after/because…
I advocate for mental health because…
Mental health matters because…
When you share your story on social media, use #HomeHealthHope to join the conversation! Thresholds might even reach out to see if you want to be highlighted as one of the community stories we'll be featuring throughout the month. Tell your story and show the world why mental health matters to you!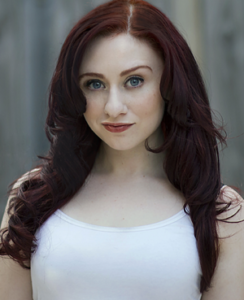 Caity-Shea Violette is Manager of Marketing and Communications at Thresholds, as well as an actress and playwright whose work has been seen in Washington D.C., Las Vegas, Minneapolis, NYC, Toronto, Denver, and Chicago.