Supreme Court Rule Maintains Effectiveness of Fair Housing Act
Discimination in housing cases need not be intentional to be real, Court rules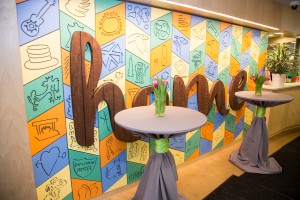 Today, the Supreme Court ruled against an effort to weaken the Fair Housing Act, a central feature of the landmark Civil Rights Act of 1968. Thresholds applauds the Court's ruling, which will allow claims of racial discrimination in housing cases to utilize "disparate impact" to make their case. Disparate impact includes statistics and patterns that show discrimination, meaning that plaintiffs will not need to prove clear discriminatory intent to prove that discrimination occurred.
"Thresholds' members and others living with mental illnesses know that housing discrimination is a real and potent barrier to living in one's community of choice. We also know that the evidence bears out the value of community care for recovery – it leads to better health, lasting recovery, and fewer costs," says Mark Ishaug, CEO of Thresholds.
The Court's decision today will make it easier to ensure that people have access to decent housing regardless of race, color, national origin, religion, sex, disability, or the presence of children, as originally stated in the 1968 Act.
To learn more, read about Thresholds' housing programs and our newest supportive housing building. You can also sign up to receive action alerts so your voice can be heard on important policies for improving mental healthcare and supportive housing in Illinois.