THRESHOLDS VETERANS PROJECT RECIEVES NATIONAL AWARDS FROM CALL OF DUTY ENDOWMENT
THRESHOLDS VETERANS PROJECT RECIEVES ONE OF SEVEN NATIONAL 2014 "SEAL OF DISTINCTION" AWARDS FROM ACTIVISION'S CALL OF DUTY ENDOWMENT
Award Recognizes Best-in-Class Practices and Results in Placing Veterans in High Quality Careers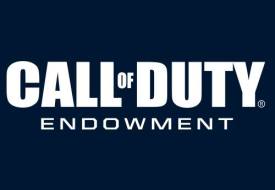 Chicago, IL – The Call of Duty Endowment today announced that it has selected the Thresholds Veterans Project as one of seven best-in-class veterans service organizations nationwide to receive its 2014 Seal of Distinction Award, which comes with an initial $30,000 grant. Thresholds is recognized for their high-quality, evidence-based Supported Employment services for veterans.
The Thresholds Veterans Project integrates award-winning, evidence-based practices and strategic partnerships to provide homeless outreach, housing services, supported employment, peer-driven supports, substance abuse treatment, integrated physical and mental health services, and trauma-based therapies.
"The Thresholds Veterans Project is a critical service for veterans in Illinois who are struggling with PTSD, mental illness, homelessness, and the effects of trauma," said Mark Ishaug, Thresholds CEO. "This program is almost entirely supported by grants and individual donors, so we are thrilled to be the recipient of a national award that helps us expand employment services for our veterans. Funders like the Call of Duty Endowment are vital to the work that we do, and we're grateful for their commitment to those who have served."
"The Call of Duty Endowment is proud to offer its support to the Thresholds Veterans Project, which is a model for how to deliver employment services to veterans in a smart and cost-effective manner," said Dan Goldenberg, executive director of the Call of Duty Endowment. "Working with Deloitte, we've created an extremely rigorous process for evaluating veterans' organizations to ensure that only those with the strongest track records of impact receive funding. We owe it to America's veterans to hold all nonprofits in this space to the highest standards."
Applicants for the Seal of Distinction had to meet a number of rigorous criteria to be considered, including opening their books to provide extensive documentation about their results in placing veterans in jobs. A sample of the metrics assessed included number of placements made, average cost per placement, average starting salary, retention rate, and a variety of organizational financial health indicators. All qualified applications were initially reviewed and evaluated by the Call of Duty Endowment's Board of Advisors. Finalists were then independently assessed on a pro bono basis by Deloitte and approved by the Endowment's Board of Directors.
The Call of Duty Endowment launched the Seal of Distinction in August 2013. It awarded $1.2 million in total grants last year and will award more than $4 million in grants this year to the seven 2013 Seal of Distinction winners.
About Thresholds: Established in 1959, Thresholds provides healthcare, housing, and hope for thousands of persons with mental illness in Illinois each year. Through care, housing, employment, advocacy, and research, Thresholds assists and inspires people with mental illness to reclaim their lives.
Thresholds is the oldest and largest provider of recovery services for persons with mental illnesses in Illinois. They offer 25 innovative programs at more than 70 locations throughout Chicago, the adjacent suburbs, and McHenry and Kankakee Counties. Services include assertive outreach, case management, housing, employment, education, psychiatry, primary care, and substance abuse treatment. Last year, Thresholds served more than 7,000 adults and youth, with 75% of services delivered out in the community, representing more than 400,000 hours of care.
About the Call of Duty Endowment: The Call of Duty Endowment is a nonprofit, public benefit corporation conceived by Bobby Kotick, CEO of Activision Blizzard. The Endowment seeks to help organizations that provide job placement services for veterans. For more information about the Call of Duty Endowment, please visit www.callofdutyendowment.org.
ACTIVISION and CALL OF DUTY are trademarks of Activision Publishing, Inc. All other trademarks and trade names are the properties of their respective owners.