Thresholds to Open New Service Center
Thresholds to Open New Service Center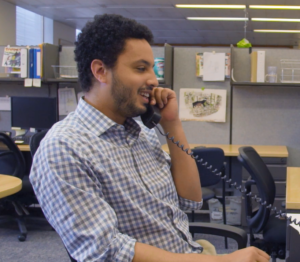 This fall, Thresholds will open our new Service Center that will serve as a single point of entry for all inquiries related to clinical, business, and operational services.
A licensed clinician (LCSW) will supervise the department to ensure quality control, providing feedback and intervention for questions and situations requiring clinical expertise – particularly in times of crisis. When possible, the Service Center will also screen and route individuals, centralizing the scheduling process for referrals. Implementing this system will allow Thresholds staff to respond faster to general inquiries and calls, and make necessary linkages throughout the agency in a more thoughtful and efficient manner.
All of this is made possible through generous grants from the Otho S.A. Sprague Memorial Institute and the Michael Reese Health Trust, who have donated $285,000 and $200,000 respectively.
Beginning October 2, 2017, all calls will be routed through the Service Center at (773) 572-5500.