Thresholds Renews Call for Governor and State Legislature to Pass Budget and Raise Revenue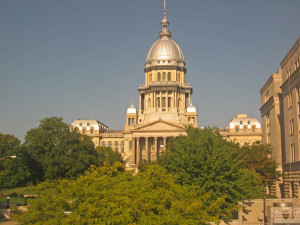 Chicago, IL – The annual budget address serves as an opportunity for the governor to present his financial plan for our state for the year ahead. Today, Governor Rauner gave his third budget address since taking office in 2015. While we too are encouraged by the Senate coming together on a bipartisan basis to build cooperation and achieve a balanced budget, unfortunately, much uncertainty remains.
For nearly two years, Illinois has not had a complete budget. As a result, Thresholds, like dozens of other healthcare and human service providers, has been forced to tap into reserves, extend lines of credit, and lay off staff in an effort to stay afloat and preserve access to life-saving treatment.
This is unacceptable. No other state in the nation operates in such an unsustainable fashion. Illinois deserves better.
With each passing day, our state's fiscal stability becomes increasingly more tenuous and providers' ability to deliver care, housing, and so many other critical services becomes more at risk. The budget crisis cannot be allowed to continue. The livelihood of too many hangs in the balance.
Not only do we as healthcare and human service providers ensure that Illinoisans get what they need to live their best lives, but we generate an estimated $4.5 billion in spending annually and employ tens of thousands in communities across the state. Of 429 social services agencies surveyed statewide by the United Way last summer, 45% of respondents have been forced to lay off staff, up from 24% in January 2016. This trend will continue until a fully-funded budget is passed and providers are paid on time and in full. Until then, our state will continue to lose vital jobs in an industry that employs thousands of Illinoisans who work to support the elderly, the disabled, and those living with mental health and substance use conditions, among others.
The budget crisis must end. We join countless others from Chicago to Carbondale and from Macomb to Urbana imploring the Governor and members of the General Assembly to act responsibly and in the best interest of those they represent by passing a full budget along with the revenue necessary to support vital public investments, today and in the years to come.
During this incredibly difficult time, the leadership of the Governor and state legislature is needed now more than ever. We agree that the Governor and state lawmakers "have a moral obligation to work together to bring change… [and] return Illinois to hope, opportunity, and prosperity," as the Governor said today. The future of the state rests in their hands and we are all counting on them to do what is needed to right the course.
MEDIA CONTACT: Emily Moen, Director of Public Relations and Marketing, 773-572-5172