Thresholds Staff Member Caity-Shea Violette Named As Part of ADA 25 Advancing Leadership's 2017 Fellows Class
Thresholds Staff Member Caity-Shea Violette Named As Part of ADA 25 Advancing Leadership's 2017 Fellows Class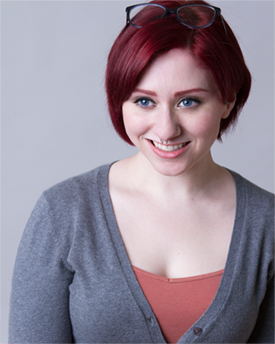 Thresholds Marketing and Communications Manager, Caity-Shea Violette, joins 18 competitively selected emerging leaders with disabilities to participate in ADA 25 Advancing Leadership's 2017 Fellows Class. ADA 25 Advancing Leadership, an initiative of The Chicago Community Trust, was formed to build "a network of leaders with disabilities who are deeply engaged in the civic life of the Chicago region and advancing in their careers – consistent with the promise of the ADA."
Fellows will attend a Leadership Institute retreat in January and March of 2017, as well as seeking entry to a Civic Connections Project and joining a Members Network, with support provided by Chicago Community Trust, Exelon, BMO Harris, and Blue Cross Blue Shield of Illinois.
"In ADA 25 Advancing Leadership's second year, we are delighted to see the level of interest by applicants with disabilities and the commitment from the wider community to appoint our Members to boards, commissions and task forces," Steve Solomon, Vice President of Corporate Relations, Exelon, said. "We welcome the 2017 Fellows to our network and know this diverse group holds great promise for the future of the Chicago region."
In addition to her work at Thresholds, Caity-Shea is also a national award-winning playwright and actress whose work explores trauma, invisible disabilities, and gender-based violence.