Thresholds statement on House tax plan passage
Financing a Tax Plan by Cutting Healthcare for Millions is Unacceptable and Immoral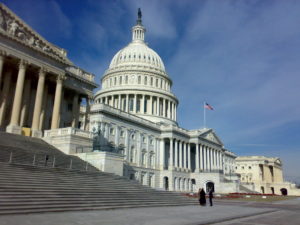 Access to affordable healthcare should be a basic human right.
Yet today the U.S. House of Representatives passed a tax plan which usurps that right – the bill will leave 13 million Americans without health coverage and looks to Medicaid and Medicare as a way to fund tax cuts. Cutting healthcare for millions to finance tax cuts is simply wrong.
Under the Affordable Care Act, more than 93% of Illinoisans have health coverage, an all-time high. This is historic progress toward ensuring that all people have access to comprehensive healthcare – but this tax bill puts all that progress at risk.
As communities across our state and nation battle a lethal opioid epidemic and mental health crisis, the passage of this tax bill undermines the ability of thousands of people to get the treatment they need to recover and get well. Now is not the time to curtail access to mental healthcare and substance use treatment; it is the time to increase it to address these crises.
We are deeply disappointed with the House's irresponsible, short-sighted, and politically-motivated action. Our elected officials are charged with preserving and protecting the public's health and well-being, not putting care out of reach for millions of Americans.
In spite of this set back, Thresholds remains committed to ensuring that all people have the healthcare they need to thrive. With our partners, we will continue to advocate for policies and programs that equip us all to lead full and healthy lives.
Media contact: Emily Moen, Director of Public Relations and Marketing, 773-572-5172