Thresholds Statement on Illinois Stop-Gap Funding Bill
July 1, 2016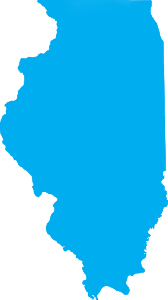 Chicago, IL – Yesterday, the Illinois General Assembly passed an overwhelmingly bipartisan stop-gap spending bill and Governor Rauner has signed it into law. Among many items, the bill provides more than $670 million in stop-gap funding for human services for FY16 and for half of FY17. The bill appropriates approximately 60% of 18 months of funding for human services. Details about how this spending will happen are still being worked out and it is unclear whether human service providers will be paid in full for their FY16 contracts. While the bill provides a bit of desperately needed relief for social services that are being decimated across the state in the wake of a year-long budget impasse, it is neither a long-term solution nor a full fiscal year of spending authority supported by sufficient revenue.
Thresholds is encouraged that the General Assembly and the Governor have begun the process of working together to begin to address the damage done to our state in the past year, resulting in this stop-gap measure. It is critical that they continue to set politics aside and work together to move a fully funded FY16 and FY17 budget forward as soon as possible.
But this bill is not enough. Only a fully-funded budget for FY16 and FY17 and payment for services already rendered can solve our state's ongoing crisis. Human services providers, including Thresholds, are still borrowing money and making impossible choices in order to continue to provide services. Irreparable damage has already been done to the human services sector in Illinois, leaving thousands of our most vulnerable citizens without the services they need to thrive, and hundreds of jobs lost that will be nearly impossible to bring back.
Thresholds is providing services under contracts without being paid in full – services that help our clients manage their mental illnesses and remain in their communities, and keep them out of expensive institutions that impede recovery and cost Illinois taxpayers far more than the cost of treatment. If Thresholds had to cut our services, thousands of people with mental illnesses would instead end up in jails, hospitals, and nursing homes.
Governor Rauner and the General Assembly need to pass a fully-funded budget for both fiscal years as soon as possible, as is their primary responsibility to the people of Illinois. They are further weakening our human services safety net, and even with the stop-gap bill, providers are at continued risk of further service reductions and closure.
Press Contact: Emily Moen, Director of Public Relations and Marketing, 773-572-5172