Thresholds Statement on Supreme Court Ruling in Favor of Insurance Subsidies
Thresholds applauds 6-3 ruling in King v. Burwell that protects affordable healthcare coverage for millions of Americans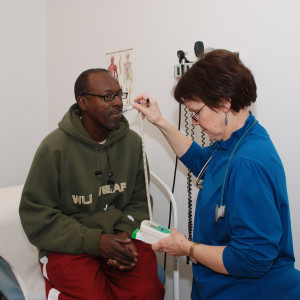 Today marks an important victory in the fight for affordable, accessible healthcare in America. Thresholds applauds the Supreme Court's 6-3 ruling on King v. Burwell today in favor of continuing to allow federal subsidies through the Affordable Care Act (ACA) that help people afford health insurance. This means that the 34 states with federally facilitated insurance exchanges, which provide subsidies to more than 6 million Americans, will continue to deliver this vital benefit.
The ACA was a landmark step towards helping uninsured Americans, including more than one million people in Illinois, get healthcare coverage. Chief Justice John G. Roberts Jr. wrote the majority opinion, stating, "Congress passed the Affordable Care Act to improve health insurance markets, not to destroy them."
The preservation of affordable health insurance is a huge victory for the millions of Americans and Illinoisans living with mental health conditions. Without subsidies, these middle and low income families and individuals would not have access to the care they need to manage their illness.
"Thousands of people in Illinois have received healthcare coverage, often for the first time, through the Affordable Care Act's subsidies and expansion of Medicaid," says Mark Ishaug, CEO of Thresholds. "Now that these subsidies are safe, we can focus on expanding access to care, including early interventions and treatment that prevent long term health problems and costs."
Thresholds celebrates the Supreme Court's decision, and we encourage our local, state, and federal lawmakers to continue to enact changes in our system of care that will promote health and wellness for our most vulnerable citizens. Approximately 1.5 million adults and 300,000 children living in Illinois struggle with mental illness, yet only about one third have access to treatment. There is a long way to go, particularly in Illinois, but we are committed to ensuring that all Illinoisans have access to high-quality mental and physical health care.
To help advocate for acceessible, affordable mental health treatment in Illinois, please join our advocacy action alert mailing list. Make your voice heard!
Contact: Emily Moen, Director of Public Relations and Marketing, 773-572-5172