Thresholds Statement on President's Proposed FY18 Budget
Thresholds Statement on President's Proposed FY18 Budget- Drastic, Inhumane Cuts to Medicaid and Social Safety Net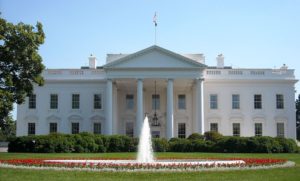 Chicago, IL – Yesterday, President Trump introduced his FY18 budget plan, taking aim at healthcare and safety net programs that provide a line of support for our country's most vulnerable. The proposed budget would slash more than $600 billion from Medicaid over 10 years, make destructive cuts to disability programs and federal food assistance, and pave the way for onerous work requirements.
Such devastating Medicaid cuts would result in millions of people across the country losing access to mental health and substance use treatment and healthcare for other medical needs. As Illinois begins to address the opioid epidemic and its long-standing mental health crisis, the President's budget would hamstring the state's ability to combat these very real and serious problems.
The President's plan also calls for harmful cuts to Social Security Disability Insurance and Supplemental Security Income, often the only income sources for individuals living with a serious mental health condition, and allows states to impose work requirements for accessing Medicaid and wrap-around supports, an unnecessary barrier, particularly for those who are unable to work due to their illness. Imposing work requirements only compounds the challenges individuals living with mental illnesses currently face – a population which experiences unemployment at more than three times the rate of the average American, often because of their illness.
If enacted by Congress, the President's budget plan will dismantle our nation's healthcare and safety-net system, pulling the rug out from under millions of Americans. Those living with mental health and substance use conditions will be especially hard hit by the proposed budget.
Simply put – Illinois cannot afford these cuts; and neither can the hundreds of thousands of its residents living with mental health and substance use disorders.
It is often said that a budget is a moral document. This proposal does not reflect a commitment to fighting the opioid epidemic or the mental health crisis. It is rooted in neither compassion nor common sense.
We strongly oppose this proposal and we ask fellow advocates and those representing us in Congress to stand with us. We urge our elected officials to make good on their pledges to stand up for the people living with mental health and substance use disorders by rejecting the President's introduced FY18 budget and ensuring the funding necessary for treatment and supports that provide a path to wellness and recovery.
Press Contact: Emily Moen, Director of Public Relations and Marketing, 773-572-5172
Stay informed about mental health advocacy opportunities by signing up for Thresholds Advocacy Alerts.