Donor Spotlight: The Otho S. A. Sprague Memorial Institute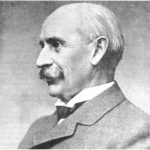 This month, Thresholds is proud to feature the Otho S. A. Sprague Memorial Institute in its Donor Spotlight. Incorporated in 1910, the foundation initially supported biomedical research, shifting its focus in later years on initiatives to improve healthcare in communities. The foundation's support has included The Chicago Health Atlas and collaborative programs in asthma, obesity, oral health, and patient safety. Telehealth, substance abuse, and behavioral health are among the Foundation's newer initiatives. The Institute's endowment is $39 million with annual distributions of $1.9 million.
This year, the foundation supported Thresholds Substance Use Treatment programming on Chicago's West Side, an area disproportionately impacted by the overdose epidemic in Chicago. Through their support, Thresholds will pilot a truly innovative model of care that integrates substance use and mental health programming by applying a community outreach team approach for substance use disorders, and will employ people in long-term recovery as community support workers. This project is continuing Thresholds' tradition of leading the way in cutting edge responses to increase home, health, and hope for some of our most marginalized community members.
Thresholds is honored to be a grant recipient of the Otho S.A. Sprague Memorial Institute! In the past, the foundation has supported the Thresholds Call Center and we are grateful to once again have its support as we begin this innovative program for substance use treatment!