Donor Spotlight: Michael Reese Health Trust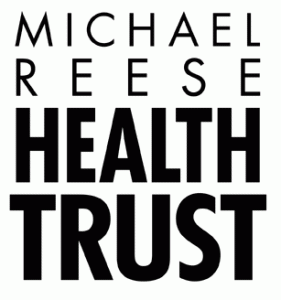 For this month's Donor Spotlight, we are proud to feature the Michael Reese Health Trust. Since 1995, Michael Reese has supported organizations dedicated to the health and wellbeing of some of the most vulnerable individuals in the Chicago metropolitan area.
Recently, Michael Reese awarded a $75,000 grant to support Thresholds' public policy and advocacy work. As part of the Health Minds, Healthy Lives Coalition, Thresholds' policy agenda this year includes major initiatives to grow access to care, including advocacy to significantly increase the state's Medicaid investment in treatment, and re-focusing the system toward early treatment for children, adolescents and young adults.
Previously, Michael Reese awarded Thresholds a Core grant to launch a call center that streamlined communication throughout the agency, among partner organizations, and with our clients. Over the past two decades, The Michael Reese Health Trust has supported the work we do at Thresholds through more than $600,000 in funding. We are truly grateful for Michael Reese's support as we continue to help our clients on their paths to recovery and hope!