Federal budget boosts funding for mental health and substance use programs
The new federal budget will increase support for mental health and substance use programs, but falls short in strengthening and stabilizing the Affordable Care Act.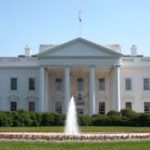 On Friday, the President signed a bi-partisan budget passed by Congress and the Senate, averting a federal government shut-down. The $1.3 trillion budget funds government services through September 2018.
We were pleased to see strengthened investment in several mental health and substance use treatment programs. An increased investment of $4 billion was appropriated to address the nation's worsening opioid crisis. The spending plan supports funding for treatment-related programs, such as opioid response grants for states, opioid and pain management research, and specialty courts aimed at diverting those with mental health and substance use conditions from the justice system toward care.
While there is much to be celebrated in the budget, we are disappointed that agreement could not be reached in other key areas, such as stabilization of the Affordable Care Act (ACA) insurance marketplace. The ACA has expanded access to healthcare and improved coverage for millions of Americans. Recent efforts at the federal level threaten to undo this progress.
Mental health and substance use services have been chronically underfunded for decades. The additional funding in the federal budget for these programs is an important step in the right direction. However, we also recognize the foundational role that Medicaid plays in ensuring access to treatment. Over the past year, Congress has made several attempts to cut Medicaid. Any cuts to Medicaid undercut access to treatment for millions.
Building on the collaboration that went into the federal budget, we urge our elected officials to come together to develop a package of provisions to strengthen and stabilize the Affordable Care Act and keep comprehensive healthcare affordable and accessible to all.