Governor Pritzker Pledges to Reform Illinois' Tax Structure to Fund Needed Increases in State Investment in Vital Public Services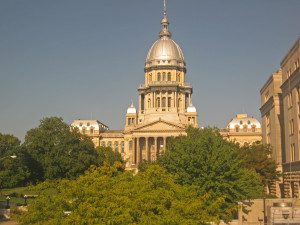 SPRINGFIELD, IL – Yesterday, Governor Pritzker delivered his first budget address since taking office, offering his vision for returning Illinois to fiscal stability and paving the way for a more prosperous future for all Illinoisans.
While the state continues to struggle with serious fiscal constraints, we commend the Governor for acknowledging that Illinois has a mental health crisis and his proposal to modestly increase funding for mental health and substance use treatment services despite limited revenue. Specifically, the Governor's plan calls for:
Expanding First Episode Psychosis treatment
Increasing funding for combating the opioid epidemic and improving access to Medication Assisted Treatment
Increasing funding for treatment for youth in the child welfare system
Improving integration between behavioral and physical health
Increasing resources for deinstitutionalization under existing consent decrees
The centerpiece of the Governor's budget plan includes addressing Illinois' long-standing fiscal challenges by implementing a "Fair Tax," which is a progressive income tax structure that taxes those with higher incomes at a higher rate, and those with lower incomes at a lower rate, similar to the federal income tax structure. This will generate needed additional revenue and put the state on sound fiscal footing. A progressive income tax would be part of a broader package of revenue measures aimed at paying down the state's backlog of bills, stabilizing the pension system, and investing in critical public services. Addressing the state's structural deficit alone would be a major step forward for Illinois and we commend the Governor for tackling this financially crippling problem.
We are hopeful that as the state gains fiscal stability, this will be the beginning of a significant increased investment in mental health and substance use treatment over the next four years. Following years of spending reductions and a devastating budget stalemate, Illinois is in desperate need of stability and improved investment in healthcare, human services, and housing to enable communities across our state to thrive. "Illinois is facing a mental health crisis and a lethal opioid epidemic. The need for increased access to community-based treatment and affordable housing has reached a fever pitch; and state government has an important role to play in leading the way to address these needs," says CEO Mark Ishaug.
We applaud the collaboration between the Pritzker Administration and the General Assembly and hope that this partnership will lead to meaningful increases in resources to enable providers to grow access to services. As the budget process moves forward, we are excited about the opportunity to work with both the Governor and lawmakers to support the sustainable revenue necessary for strengthening investment in public services and growing access to the mental health and substance use treatment that keeps Illinoisans strong and healthy.