Illinois' healthcare system must expand to include evidence-informed services, specifically for young adults
Illinois' current system of care has not adapted to meet the mental health needs of today's youths and young adults.
A vast and increasing number of 26 year-olds are still financially dependent on or living with their families. Similarly, the average age of marriage is 29 years old and increasing, signifying youth reaching their traditional adult achievements later in life. It is clear that the typical developmental periods of childhood, adolescence, and adulthood have changed over time and have given way to a new developmental age between approximately 16 and 26 years old, characterized as emerging adulthood, young adulthood, or transition-age youth. This is a critical time when, more than any other developmental period, young people are moving around, experimenting with their careers, and engaging in an increased number of sexual and social relationships.
The young adulthood phase is also when we see the highest prevalence rate of onset of mental illnesses. Yet, this group is the least likely to seek mental health services.
At the time when life may be most confusing and services are needed most, our Illinois service system is also most fragmented. Caught in between two worlds, with two service systems in Illinois that do not connect well with each other, our system of care has not caught up to this critical period of young adulthood that has life-long implications for health. Young people lose their eligibility for youth services, and do not connect well with adult-based services that are principally built for older generations with chronic mental and physical health needs.
Unable to get the services they need, young adults often fall off the transition cliff. Without proper access to treatment, there is a critical lapse in care, resulting in another generation of adults with increasing mental health and substance use issues. Ultimately, the system forces these young adults to seek treatment through self-medication, costly psychiatric hospitalizations, or incarceration.
We can end this cycle. Focusing on community-based services specifically geared toward young people at the earliest signs of mental health struggles can make the difference between a life of chronic hardship and need and a life on track to succeed.
There is no better opportunity to help young people get on track for adulthood than during their late adolescence/young adult years. In adult mental health services, we embrace the concept of "recovery" from mental illness. Young people who are just experiencing these issues do not identify with that concept. Instead, we need to embrace the concept of "discovery" for young adults. We have a golden opportunity in these transition years to build self-discovery that can last one's entire life by helping young people to answer questions such as, "What works best in managing my mental health symptoms, who in my life are my best supporters, what kind of work/school environment best fits me, and will my symptoms define my whole life?" Having a team of dedicated service providers paired with a young person and their family to navigate their transition to adulthood builds the self-discovery, successful treatment, and support to change the trajectory so young people stay on track for success in adulthood.
At Thresholds, this type of early intervention is provided by a team of dedicated service providers, a young person, and their family through a program called "Emerge." These teams are built using evidence-based approaches specifically dedicated to young adults with mental health challenges, with specialization in creatively engaging young people at their earliest point of need. The staff on these teams work in the communities, in homes or sometimes in offices-wherever the young person and their family feel most comfortable. Emerge provides coaching around all social determinants of health, often multiple times a week. This includes creative therapy approaches to manage symptoms and trauma; care coordination to build goals and life skills; supported employment and education to get back on track with vocational success; medication monitoring, community activities to build socialization and friendship bonds, peer supports to reduce stigma so young people and families don't have to feel like they are alone, and more.
Programs like Emerge and others around the country have demonstrated success, yet are not part of Illinois' system of care.
In the absence of adequate treatment, we know all too well of the crippling life-long toll mental illness will exert on young people and families. We know the massive costs that accompany high end, life-long treatment. We also know the services that work best for young adults to interrupt this trajectory, yet our Illinois funding models do not support these services. By investing in services at the earliest signs of serious mental health needs for young adults which cost a fraction of deep end care, we can successfully save dollars and save lives.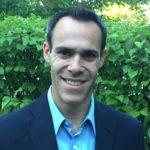 Marc Fagan, Psy.D. is the Vice President of Clinical Operations and Youth Services at Thresholds, overseeing comprehensive programs for youth and young adults with serious mental health needs. Dr. Fagan provides consultation and training locally and nationally to audiences regarding best practices with young adults, and participates in numerous work groups dedicated to improving outcomes for young people in care.