Mental Health Month – Kevin's Story

I received my Illinois credential as a Certified Recovery Support Specialist in July 2017 and began working at Thresholds as a Peer Support Specialist in January 2018. As someone with lived experience with mental health and substance use conditions, this was a milestone in my recovery. It represented a commitment and self-worth that years of depression and drug addiction had nearly taken away.
My journey includes homelessness, incarceration, a revolving door of detox and mental health centers and isolation from family and friends. Visitors to my apartment used to call it "The Cave" because the shades were always down, there was tape over the peephole and I didn't allow any noise. I experienced a level of hopelessness and desperation that has allowed me to identify with and have empathy for even the most challenging of situations that our clients may share.
More importantly, my surrender and subsequent recovery have allowed me to provide hope to individuals that may feel frustrated or lost in their own circumstances.
Five years ago, I had reached an emotional low point, and was admitted to a detox center. When that big metal door slammed behind me, I felt like something that had been chasing me for twenty years was shut outside.
Throughout my treatment, I developed the support system and tools that would help me rebuild my life. It wasn't long before I became the Intake Specialist – assisting others in making the same decision for recovery that I did – for the same center that I was once a patient in. When I was ready to take the next step in my recovery, Thresholds was there.
One of the paradoxes of the 12 Step Program that I identify with is that we must "give it away to keep it", meaning I maintain my recovery and emotional balance by helping others with theirs. When I step inside the Thresholds Freedom Center I feel a warmth and acceptance that go beyond anything I could have imagined.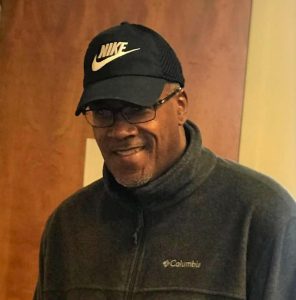 Kevin Zeigler is a Certified Recovery Support Specialist working in the Peer Support Program at Thresholds.