Mental Health Month – Wendy's Story

According to the World Health Organization, "there is no health without mental health." I share my personal story of how mental illness impacted the health and wellness of my sister Debby, cutting her life short, and affecting my life forever.
Debby was my gentle and artistic sister. She lived a very typical life: went to school, had a good job, lived in an apartment of her own (with a cat and dog), and enjoyed going out dancing on the weekends. But that all changed when she told our parents that she started hearing negative, criticizing voices in her head.
In her early twenties, Debby was diagnosed with paranoid schizophrenia; thus, began the years of various treatments, hospitalizations, medications, and the side effects that came with it all. Debby retreated from her past life, her family, and even herself. Finally, in her forties, mental illness had taken such a toll on her that she was unable to take proper care of herself, and she was moved into a nursing home.
One day a social worker told us about Thresholds – what a turning point!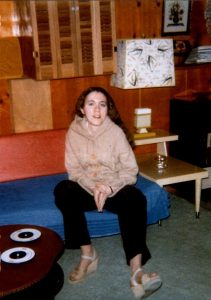 Debby became a client of Thresholds in 1999, marking the beginning of her new life. She moved into her own apartment again, which made her feel safe and independent, and received comprehensive services through physical and mental health care, substance use treatment, medication management, and nutritional help.
With time, Debby was even able to go back to work with the help of Thresholds Supported Employment Program. She learned computer skills and proudly showed off certificates she earned. We felt much more like a family with her there, visiting her often and taking part in social activities with Thresholds. We were so very proud of her progress!
On Valentine's Day, 2007, while dreaming of and planning for her future, Debby passed away at 51 years old. As much grief as I felt for her, the sight of her paintings on my wall at home brighten my day. I look at them and I feel hope, not just for myself but for the other Thresholds clients who are on the same recovery journey that she was.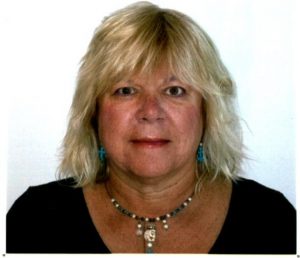 Wendy Morgan is a longtime supporter of Thresholds.