"Why I Give" from Dr. Inger Burnett-Zeigler
Dr. Inger Burnett-Zeigler is a clinical psychologist and assistant professor at Northwestern University, as well as a member of the Thresholds Board of Directors.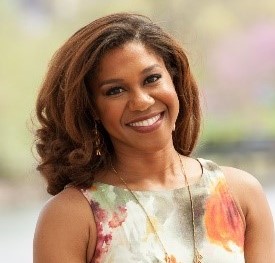 I was attracted to Thresholds by the scope of their work, particularly the holistic approach they take. My own work focuses on improving engagement in mental health services in underserved communities. Through my work, I have become familiar with Thresholds, as they are a leader in community-based mental health care. While the organization focuses on mental health and substance use disorders, the housing and employment services they offer to clients provides more comprehensive support structures.
As a provider in this city, I know how gravely needed mental health services are and how difficult it is for people with insurance to access and engage with the mental health service system, let alone those who do not have those same privileges. Having spent time embedded in the Thresholds culture, I'm also touched by the remarkable compassion and humaneness with which they treat their clients.
As a black woman, I know mental health is not something adequately discussed in the black community; but as a psychologist myself, I'm also keenly aware of the relationship between mental and physical health. When I look at organizations looking to close the gaps in service availability and treat people with compassion, Thresholds sticks out as exceptional.
---
Want to add your own support, or increase your existing donation? Go to thresholds.org/donate.