"Why I Give" from Roxanne Martino

Roxanne Martino is a Thresholds Board Member and a Managing Partner of OceanM19.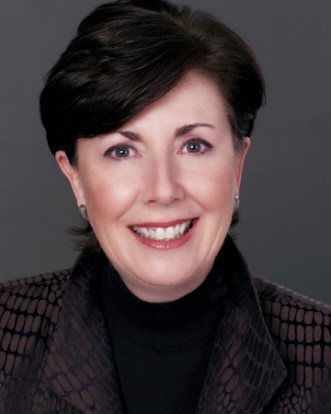 In January 1991, I sat in on a Thresholds board meeting and lunch as reward for working one of their fundraisers and heard a moving story from the father of one of our clients. His child had been "the perfect daughter", graduating head of her class and attending Harvard. However, one Christmas she came home and was very quiet, and a few weeks later her university roommate called to say she wouldn't leave her dorm room. His wife went up to Cambridge to check on her, but when she got there their daughter had vanished. They didn't hear from her for thirty years, until someone from Thresholds called and told them that they believed a current Thresholds client was their daughter.
One of Thresholds' Homeless Outreach Program caseworkers had befriended her in a park, and over the course of many months gained enough trust to learn her legal name. Because of one Thresholds staff's dedication and persistence, this mother and father found their daughter they thought they'd lost so many years before.
I have been working with Thresholds since 1991 and have never once regretted it. I wanted to help people who were experiencing homelessness in a way that really worked, and found that Thresholds' services offered the most comprehensive, long-term solutions.
Mental illness is a major issue for a large portion of people experiencing homelessness. Rather than handing out temporary fixes, the staff at Thresholds work with individuals to formulate long-term solutions. Thresholds gains people's trust, helps them reconnect with their families, gets them access to social security, and provides the mental and physical healthcare they need.
As an individual progresses in their recovery, Thresholds moves with them, supporting them at every level. I think that with all the gifts that I've been given, I should spend my time helping those who can't help themselves or have a very hard time helping themselves. To me, Thresholds is one of the most worthwhile organizations in Illinois because it helps people achieve lasting progress towards recovery and away from homelessness.
---
Want to add your own support, or increase your existing donation? Go to thresholds.org/donate.