FY22 Outcomes 
Total Clients Served: 7,243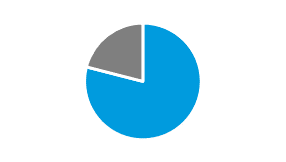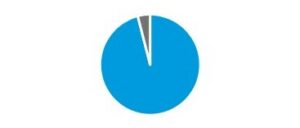 87% of all clients showed confidence in their recovery             96% of all clients were satisfied with services and were willing to recommend Thresholds to others.
| | | |
| --- | --- | --- |
| 56% of clients enrolled in IPS supported employment services found jobs. | 81% of clients were linked to a primary care provider | 83% of clients were linked to a psychiatrist |
             

 1250   

               

Housing Units Managed

         182   

               Clinical Teams

          1200+        Dedicated Staff
Over 90% of Thresholds' Team Leaders and

one-third

of Clinical Staff is

master's level.

 
Programs For Specific Populations                                                             
68 clients transitioned out of institutional care into independent living in the community.     
76 clients with serious mental illness who are deaf or hard-of-hearing were served by our Deaf Program. 
77  chronically homeless or system-involved young adults received support through our Young Adult and REACH Programs.
150 of young people at risk for serious mental health challenges received support through our MindStrong Program.
150 former veterans struggling with mental illness, trauma, substance use, homelessness, or unemployment received assistance through our Veterans Project.
Client Demographics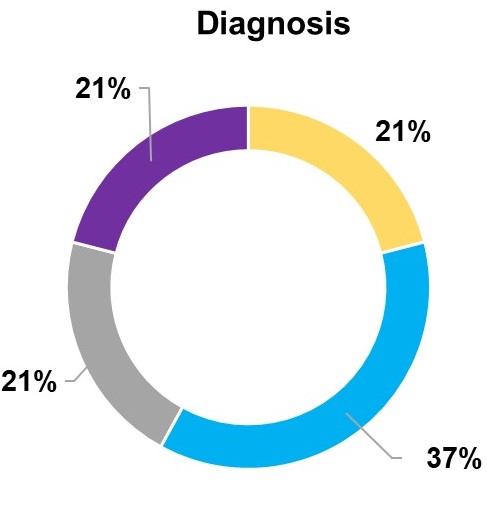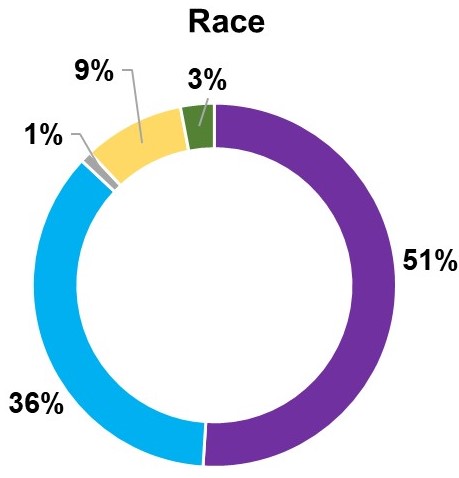 ---
Mark Ishaug, M.A.
Chief Executive Officer
Dee Atkins
Chief of Community Engagement and Equity
Mike Faley
General Counsel
Peggy Flaherty, L.C.S.W.
Senior Vice President, Clinical Operations
Mark Furlong, L.C.S.W.
Chief Operating Officer
Debra Howard-Frye, M.A.
Senior Vice President, Clinical Operations
Chris Noone
Chief Talent Officer
---
Board of Directors
Cynthia Jones– President
Dr. Inger Burnett-Zeigler– Vice President
Robert Spencer – Treasurer
Jim Kolar – Assistant Treasurer
Minal Varma – Secretary
Dr. Garth Walker– Assistant Secretary
Benjamin J. Albrecht
Judy Ashworth
Barbara Barreno-Paschall, JD, MPP
Pamela Buffett**
Bill Burfeind
Diana Carreno Garcia            
Joanne Dahm
Debbie Davis
Marianne Doan*
Keith Douglas                                                                                                           
David Evely 
Joseph Feldman
Crystal Glover, Ph.D.
Satyender Goel, Ph.D.
Ronald B. Grais, JD*
Megan Greer
Claudine Hollack
Mary Jo Herseth*
Vicki Horwich
Charlie Hymen
Stephen Isaacs
Dan Klaff*
Leo Lanzillo
Roxanne M. Martino*
Keith McClintock
Suzet M. McKinney DrPH, MPH*
Joseph Moos
Sandeep Nain
Sharon Neal
Kevin Osten-Garner
Ina N. Owens, LCSW
Gino Pinto
Luvia Quinones
Tammy Randa
Christine M. Rhode
Sue Roberts
Dr. Beth Rom-Rymer
Linda G. Sahagian 
Ofelia Sanchez                 
Chris Segal
Sarah Ware
Jasmine Watkins
Kirk Williams
Life Directors
Jana Barbe*
William Crane*
Howard Galper
Mary Hill
Richard J. Loewenthal, Jr.
Adrianne Mautner
*Past Presidents
**Honorary Director

---
Thresholds Junior Board
The Thresholds Junior Board (TJB) is a community of people who are passionate about mental health. TJB members contribute a diversity of experience and expertise and are committed to Thresholds' mission of providing healthcare, housing, and hope to persons with mental illnesses and substance use disorders each year. Through fundraising and volunteerism, the TJB works to grow Thresholds and its life-saving services. For more information, please contact Eric Sikkema or Arriana Arroyo.
TJB members are required to:
Make a personal contribution of $100 or more
Volunteer or attend at least one TJB event
Attend 75% of TJB monthly meetings