Special Events
Special events at Thresholds are always a great time – but they're also more than that. They're an opportunity for our supporters to connect with our work, each other, our members, and our staff. Each of you are a critical piece of building a better mental health safety net in our communities so that everyone has access to the care they need. We hope that you can join us at an upcoming event!
If you have a question about one of our upcoming events, please contact Sarah Babu, Director of Special Events, by email or at 773-572-5203.
Upcoming Events…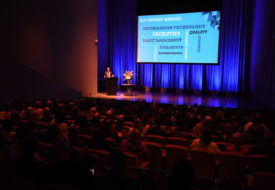 2018 Annual Celebration
October 11, 2018 – Join us to reflect on our achievements from the past year, acknowledge our remarkable partners who made our successes possible, and take a look at what the next year has in store for Thresholds. RSVP here!

Thresholds Junior Board Event
October 18, 2018 – Join the Thresholds Junior Board at their inaugural event, Mission to Launch, for an evening of food, drink and community as they introduce themselves and their mission to the future of Chicago's activists, leaders, philanthropists, and supporters. Buy tickets here!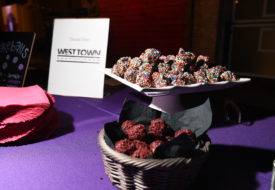 A Sweet Affair 2018
November 8, 2018 – Our sweet tooth made it an easy choice to bring back the most indulgent event in Chicago! Mark your calendars for A Sweet Affair on November 8, 2018. Purchase tickets and sponsorships here!