Special Events
Special events at Thresholds are always a great time – but they're also more than that. They're an opportunity for our supporters to connect with our work, each other, our members, and our staff. Each of you are a critical piece of building a better mental health safety net in our communities so that everyone has access to the care they need. We hope that you can join us at an upcoming event!
If you have a question about one of our upcoming events, please contact Sarah Babu, Manager of Special Events, by email or at 773-572-5203.
Upcoming Events…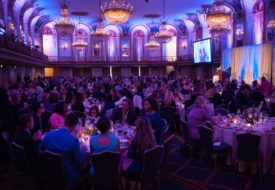 2017 Thresholds Gala
May 11, 2017 – Join us at the Thresholds Annual Gala: Let's Get to Work! On May 11th, we will gather to raise funds for Thresholds and our Supported Employment programs that help clients find meaningful, competitive jobs. View more information here.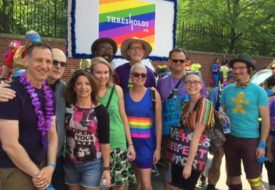 48th Annual Chicago PRIDE Parade
June 25, 2017 – Thresholds will once again proudly march in the 48th Annual Chicago PRIDE Parade to show our support for equality and stand up to stigma. Join in the parade and be on the lookout for the Thresholds float. We hope to see you there! View more information here.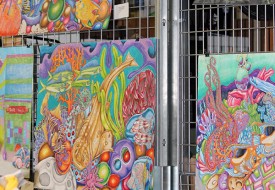 Ravenswood ArtWalk
September 16-17, 2017 – We are thrilled to return the Ravenswood ArtWalk, a celebration of the Ravenswood neighborhood, a place Thresholds calls home. Purchase beautiful artwork created by our talented clients who receive 100% of the profits for their work. View more information here.