Special Events
Special events at Thresholds are always a great time – but they're also more than that. They're an opportunity for our supporters to connect with our work, each other, our members, and our staff. Each of you are a critical piece of building a better mental health safety net in our communities so that everyone has access to the care they need. We hope that you can join us at an upcoming event!
If you have a question about one of our upcoming events, please contact Sarah Babu, Manager of Special Events, by email or at 773-572-5203.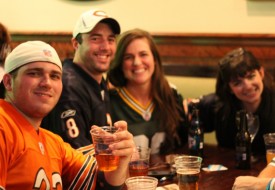 Monday Night Football with TAB
September 22, 2014 – Join the Thresholds Associates Board and other young professionals as the Chicago Bears face the New York Jets. You might win tickets to Limelight with Brandon Marshall! BUY TICKETS
Hart Society Luncheon
September 23, 2014 – Join Thresholds to discuss planned giving. Learn how to make a lasting gift to Thresholds and meet fellow Thresholds donors. To RSVP, contact Dennis Hills-Cooper. CONTACT DENNIS
NAMIWalks Chicago
September 27, 2014 – Join the Thresholds team for this 5k walk through Grant Park, and support families and persons who are living with mental illnesses. Walk with our team, or make a donation. JOIN US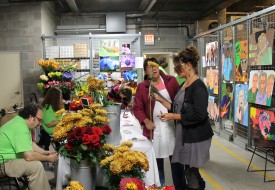 Ravenswood Artwalk
October 4-5, 2014 – A neighborhood event featuring local artists, food, and entertainment. Thresholds opens our doors to feature our amazing member artwork. Stop by 4101 N. Ravenswood Avenue. Member art will be available for purchase. MORE INFO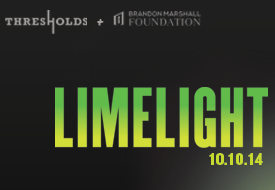 Limelight
October 10, 2014 – An exciting new event featuring a partnership between Thresholds and the Brandon Marshall Foundation. Join Brandon and Thresholds for a rockin' party as we come together to shine a light on stigma and raise funds for mental health. BUY TICKETS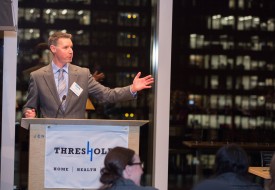 Annual Meeting
November 6, 2014 – A night to celebrate the accomplishments of the past year, and look to the future as we outline the next steps for Thresholds. Join the Board of Directors, staff, and a wide range of close Thresholds supporters.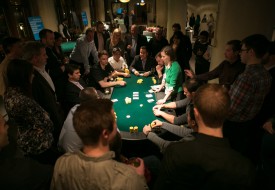 Poker Tournament
February 26, 2015 – Thresholds' 4th Annual Charity Poker Tournament promises to be an exciting night of competitive Texas Hold'em. The stakes are even higher this year, and one winner will walk away with a seat at the 46th Annual World Series of Poker in Las Vegas. Help us deal a blow to mental illness.