Special Events
Special events at Thresholds are always a great time – but they're also more than that. They're an opportunity for our supporters to connect with our work, each other, our members, and our staff. Each of you are a critical piece of building a better mental health safety net in our communities so that everyone has access to the care they need. We hope that you can join us at an upcoming event!
If you have a question about one of our upcoming events, please contact Julia Jimenez, Director of Special Events, by email or at 773-572-6404.
Upcoming Events…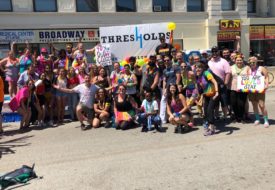 2019 Chicago Pride Parade
June 30, 2019 – Thresholds is proud to participate in the 2019 Chicago Pride Parade, celebrating our LGBTQ+ community.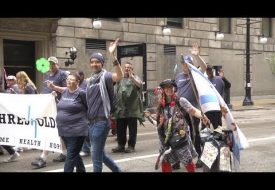 Disability Pride Parade
July 28, 2019 – The 16th annual Disability Pride Parade theme is Disability Pride is Social Justice and attendees can lend their support to what is often an invisible population.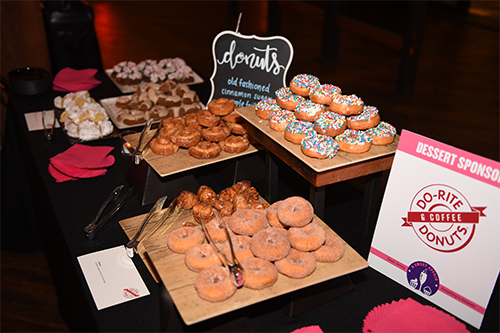 A Sweet Affair
November 8, 2019 – Thresholds' annual tasting event is a night full of sweet treats by some of Chicago's most talented culinary artists! More information here.
Other Events:
August 10th – Bud Billiken Parade
Held for 90 years and counting, the Bud Billiken Parade is the largest African-American parade in the country, full of high energy performances, awards, and such luminaries as Barrack Obama and Oprah Winfrey.
September 14th & 15th – Ravenswood ArtWalk
The vibrant art scene in the Ravenswood Corridor is on full display during this volunteer-supported event, with more than 50 locations featuring some of the area's best artists. Thresholds members will showcase their art, with 100% of the proceeds going to the artists.
September 14th – NAMIWalk
As one of the largest mental health awareness events in the country, the annual NAMIWalk gives participants the chance to celebrate good health and help eliminate stigma. Team Thresholds always manages a big team to support this important partner agency.