Affordable Care Act Could Again Be in Jeopardy – What You Need to Know
The Affordable Care Act (ACA) changed the landscape of healthcare for people living with mental health, substance use and other health conditions – establishing unprecedented consumer protections, expanding the types of care covered, and extending health coverage to more Americans than ever before. These advances paved the way for improved access to treatment and that is something worth fighting for.
Efforts to diminish access to healthcare and repeal the ACA by Congress and the Trump Administration have again been renewed. We must remain vigilant! These new threats include:
Continued attempts to eliminate the protection of coverage for those with pre-existing medical conditions;
Allowing the sale of junk insurance plans that fall far short of covering basic health services; and
A new ACA repeal plan being pushed in Congress.
Despite these attacks, Illinois advocates made important strides in the first half of the year:
Passage of state consumer protection legislation for short-term health insurance plans;
Illinois' Attorney General joined several states in an important lawsuit to protect the gains made through the ACA; and
Introduction of legislation in Illinois to prevent future attempts to cut Medicaid.
These are important steps forward but our work is not done. As our fight continues, we will be calling on you to take action when our advocacy is needed.
Thank you for continuing to raise your voice!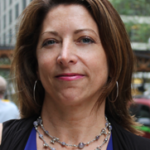 Heather O'Donnell, Senior Vice President of Public Policy and Advocacy, is Thresholds' resident policy expert and one of the primary architects behind the Road Map to Mental Health Reform. She is an attorney by trade and has a wealth of experience in health care and non-profit advocacy.