Illinois Approves Bi-Partisan Budget Preserving Funding for Mental Health and Substance Use Treatment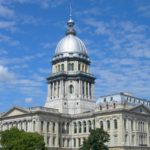 CHICAGO – Today, Thresholds applauds Governor Rauner and members of the General Assembly for prioritizing the best interests of Illinoisans by coming together to agree on a timely, bi-partisan state budget that preserves critical funding for mental health and substance use treatment and supportive housing.
The budget contains some big wins for mental health and substance use treatment, including:
Preservation of a 3% mental health Medicaid rate increase, helping to stabilize funding for community-based treatment
Extension of the psychiatric Medicaid rate add-on payments, preventing a $27M cut to mental health services
Increase in substance use prevention and treatment grants
Maintained funding for supportive housing
"We are pleased that elected officials in Springfield heeded our calls to maintain funding for treatment and took action to preserve vital investments and avoid devastating cuts. For decades, Illinois has struggled with an often overlooked mental health crisis and now many of our communities are being hit with the deadly opioid epidemic. Now is the time to invest in what works – treatment that saves lives and helps people get healthy," says Heather O'Donnell, Senior Vice President of Public Policy and Advocacy at Thresholds.
The fiscal year 2019 budget is a welcome sign of a renewed bi-partisan commitment to addressing gaps in access to treatment. We commend the Governor and General Assembly for taking a step in the right direction by working across party lines to invest in the healthcare and human services that make our communities stronger in this year's budget.
Media Contact: Emily Moen