Thresholds Honored As Gold Stevie® Award Winner In 2023 American Business Awards®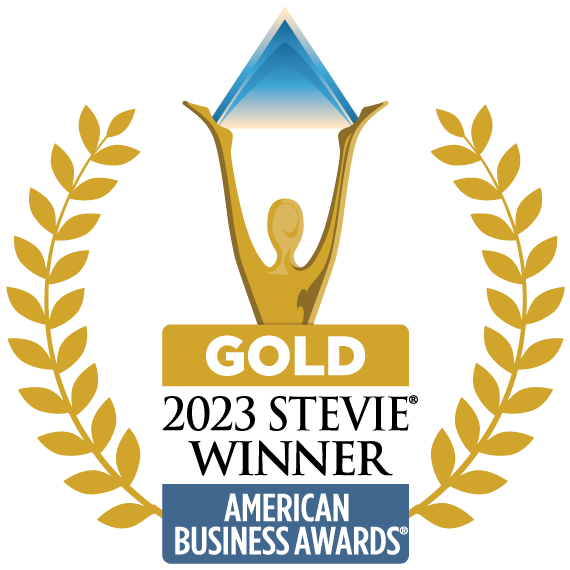 April 27, 2023- CHICAGO, IL Thresholds was named the winner of a Gold Stevie® Award in the Large Organization of the Year category in the 21st Annual American Business Awards. ®
Nicknamed the Stevies for the Greek word meaning "crowned," the awards will be presented to winners at a gala ceremony at the Marriott Marquis Hotel in New York on Tuesday, June 13.
More than 230 professionals worldwide participated in the judging process to select this year's Stevie Award winners.
Thresholds was recognized by judges for the organization's "innovative and disruptive approach in providing home, health, and hope for thousands of persons living with serious and persistent mental health and substance use conditions."
Judges of the Stevie Award said, "Thresholds' CEO, Mark Ishaug, and the organization's leadership team are recognized as subject matter experts, which is a testament to the organization's expertise in addressing complex healthcare needs."
Judges added, "(Thresholds personnel) have also demonstrated impressive growth and expansion, securing increased investment in mental health and substance use care, leading successful advocacy work for changes in federal law, and opening a living room and mobile crisis response for individuals in mental health crises."
"Thresholds is so honored to receive this recognition," said Mark Ishaug. "Thresholds staff are passionate, dedicated professionals bringing home, health, and hope to thousands of persons in Illinois living with mental health and substance use conditions. This award is a testament to the incredible organizational culture of innovation and care they have cultivated"
More than 3,700 nominations from organizations of all sizes and in virtually every industry were submitted this year for consideration in a wide range of categories, including Startup of the Year, Executive of the Year, Best New Product or Service of the Year, Thought Leader of the Year, among others.
Details about The American Business Awards and the list of 2023 Stevie winners are available at www.StevieAwards.com/ABA. Sponsors of the 2023 American Business Awards include HCL America, Melissa Sones Consulting, and SoftPro.