Benji's Story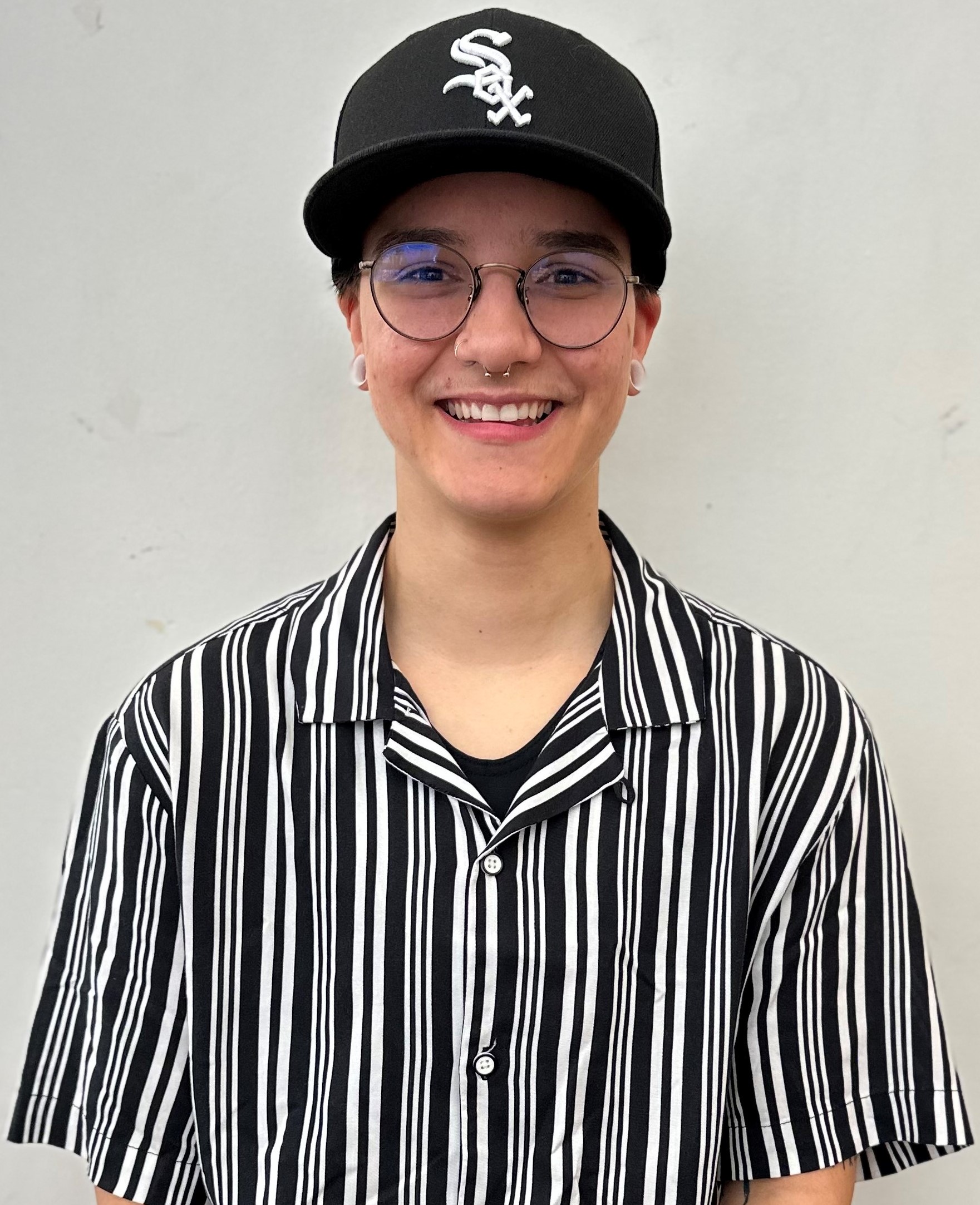 Benjamin, also known as Benji, had experienced significant hardship, including the loss of his biological mom to Leukemia at the age of six. He was also diagnosed with ADHD, anxiety, and depression. Benji faced a terrible break-up in his personal life, and he had begun to spiral into a very deep depression.
"My mom saw that I was struggling and that it was progressing into something more serious," said Benji. "She then texted me about a place called The Living Room at Thresholds."
"I drove all the way from Norridge, Illinois, down to here (The Living Room), and it was probably the best decision I have ever made in my life," he said.
The Living Room is a peer-led mental health crisis respite center that serves as a safe and quiet alternative to calling 9-1-1 for those experiencing a mental health crisis. It is run by crisis support specialists who have lived experience with mental health conditions.
The Living Room also assists people with other needs including translating documents, finding housing, and connecting them to other resources as needed. It is open to anyone seeking therapy, regardless of their insurance status.
Benji's trip to The Living Room was not his first-time seeking help. He had been in and out of therapy since he was six-years-old. At The Living Room, he met Val Escalante, a crisis support specialist who has assisted him in his journey to recovery.
Val also speaks Spanish and has helped non-English speaking clients with important documents including immigration paperwork.
"I'm really glad that Benji was able to come in. I just love working on people's goals with them," said Val.
However, Benji's experience with The Living Room was different from previous therapy settings.
"When you think of therapy, you think of one room, one person, and maybe you're sitting on a couch or chair and the therapist is jotting notes," said Benji.
"Coming here (The Living Room) is very different in that it's a very open space with comfortable seating, games, and food. There are multiple people here that can help you, it's not just one person. Everyone here is extraordinary," said Benji.
While The Living Room does not currently offer group therapy, clients often interact with one another and can meet with more than one crisis support specialist.
"If Benji comes in another time, he might work with somebody else who has a totally different perspective and can offer him a different insight to the situation," said Val.
"I think Benji maybe is not aware of his full potential. It's funny to see the complete transformation that he's made. He came in like, 'I'm nothing without this person' to 'I am doing this for myself.'" said Val. "I'm very proud of him, and I would love for him to keep coming in."
Benji's life has changed in the last months at Thresholds' The Living Room. He is now undergoing a transition, a process that brings him great happiness.
"I'm officially three months on testosterone and growing a little stash," he said. "My goal is to get top surgery, which is something me and my girlfriend have been talking about."
"I feel like in a way Val has saved my life. Without this entire place, I don't know where I'd be today," said Benji.
Benji now advocates for everyone to seek help and for the importance of mental health awareness in today's society.
"I feel like Thresholds needs to be everywhere. This is a place that is essential to human life. It's essential to people who maybe can't even afford therapy and an incredible outlet for people who are struggling with mental illnesses," said Benji.
"To walk in, to talk to somebody, to get help, to have options, and to figure things out with people who might have the same experiences with you or have really good options," said Benji. "it's an incredible experience coming here and I think everybody needs to come at least once to see what it's like."