Bring Chicago Home Ordinance Passed by Chicago City Council 
Ordinance Heads to Voters to Establish a Revenue Stream Addressing Homelessness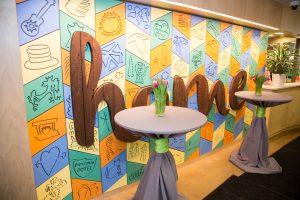 A huge congratulations to the Chicago Coalition for the Homeless, and all the organizations and advocates working on the Bring Chicago Home Ordinance. The Ordinance passed the full Chicago City Council this week. We also want to thank Alderwoman Hadden, Mayor Brandon Johnson, and all the Alders who supported the ordinance. 
To help the over 68,000 people in Chicago experiencing homelessness – people forced to live on the streets, in shelters, cars, or doubled up with others due to deep poverty – the ordinance will allow Chicago voters the opportunity to increase the real estate transfer tax on property sales over $1M. The increased City revenue will be dedicated to preserving affordable housing, building new affordable housing, and for other services to address homelessness. 
Homelessness and unstable housing disproportionately impact Black Chicagoans due to generations of systemic racism embedded in housing, economic and other policies in our society. While Black Chicagoans make up only 29% of the City's population, Black individuals represent over two-thirds of the population experiencing street homelessness and 53% of all people experiencing homelessness. People living with serious mental health and substance use conditions also disproportionately experience homelessness. Additional funding to address homelessness and unstable housing through the Bring Chicago Home Ordinance will right some of these wrongs by investing in affordable housing and services. 
We urge Chicago voters to Vote YES on their March 19th ballot to support an increase in the real estate transfer tax for property sales over $1 million. The increased revenue will directly support maintaining and building affordable housing across our city and will fund services that help keep people stably housed. 
Thresholds is one of the state's largest providers of affordable supported housing and provides homeless outreach services. We know that the lack of affordable housing and related services is a serious barrier to recovery for those living with mental illnesses and substance use conditions. Thresholds is proud to support Bring Chicago Home, and we will work with our allies to help get the Bring Chicago Home ballot initiative passed in March. 
Posted In: News