Mark Ishaug: Reimagining Public Safety and Mental Health Crises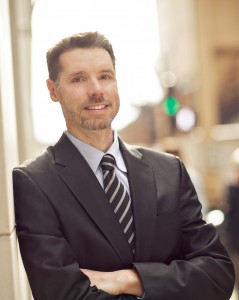 In a recent column in the Chicago Tribune, Clarence Page wrote about the tragic death of Daniel Prude and questions whether society asks too much of police. He is right to ask this question. At Thresholds, one of Illinois' largest mental health and substance use treatment providers, we understand that tragedy can unfold when society must rely primarily on police, instead of mental health professionals, to respond to mental health crises.
Mr. Prude, a Black man experiencing a psychotic episode, was hooded by Rochester NY police, suffocated, and died. Rather than responding with understanding and skill and taking him to the hospital, the police escalated the crisis and caused his death.
This is not a way to treat any human being, let alone someone experiencing a mental health emergency. Yet the police have become society's default first responders to mental health crises. It does not have to be this way.
Here is a roadmap for Illinois and Chicago:
Widely implement co-responder mental health & substance use crisis response models, where treatment and support professionals work in partnership with police to respond to these emergencies.
Crisis Intervention Team training, which teaches deescalation unique to mental health and overdose crises, should be greatly expanded. Funding must be provided to train more officers and other first responders.
Improve early treatment by implementing the Early Mental Health & Addictions Treatment Act (2018). Illinois Medicaid is required to cover treatment for young people experiencing early signs of serious mental illness, as well as street outreach to curb skyrocketing overdose deaths.
Grow access to treatment by raising Medicaid rates for community mental health and substance use treatment so services can grow. There isn't enough access to treatment because the rates don't enable it.
Illinois must pass the Housing is Recovery Pilot Program Act, HB5465 (Willis). Pairing rental support with services for those who are homeless is a model Illinois uses successfully for deinstitutionalization. It's time to use it to prevent institutionalization.
Expand Medicaid "mobile crisis response services." This could be an alternative to 911, but communities need to know it's available and the state must develop a strategy for growth.
Together we can re-imagine public safety, address racial disparities in access to care, and prevent loss of life.
Mark Ishaug, CEO, Thresholds