Mental Illness Awareness Week: Andre's Story

When asked where he was before Thresholds, Andre gives an honest and insightful response.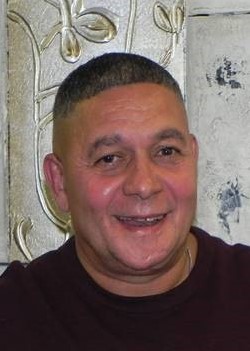 "Where was I? I was drinking every day. I was using street drugs. I was hearing voices. I was living basically from door to door. I had no source of income. I couldn't find a job."
Andre's "day to day survival" included bathing in the park district and taking the small amount of money he made to get a hotel room every once in a while for rest and a warm shower. Eventually, Andre was put in the Cook County jail for drinking in the park and was moved from the general population to the medical wing. He was put on more medication for his schizophrenia, and released with the phone number to an organization that would help him – Thresholds.
Andre enrolled in groups 7 days a week through Thresholds as a way to help him stay off the streets. He explains why it was so hard to resist drinking when spending nights out in parks and on the street, and how going to groups at Thresholds helped him develop essential coping skills.
"When you're on the streets, you just want to drink…When you're schizophrenic, it's hard being out at night because you're already hearing voices. You're already imagining the worse. It was hard, so I just stuck to the programs and just tried to stay away from the negative homeless people."
For approximately two years, Andre went to Thresholds groups on a near-daily basis. He was linked up with a psychiatrist at Thresholds, his first psychiatrist ever. Before that, he would have to wait in line at Cook County Jail to get his medication, and sometimes wouldn't get every medication he needed. He also got his Medicaid card.
"Play ping pong or pool, hang out 'til 5 in the evening, watch television. It was a place off the streets. It was like a safe haven. I just kept playing and doing the groups. Eventually things get better."
Jerry, his caseworker in Thresholds's Peer Success program, aided Andre in getting his very first apartment. When asked how it felt having the keys to his first apartment in his hand, Andrew laughed and a huge smile showed on his face.
"It felt so good being off the streets and having a roof over my head. A balcony. I had a friend there and lived there for six years."
Andre has now been sober for over ten years and continues his work with our Peer Success team.
"I've been doing well no interruptions, no problems with my housing programs. No problems with the law. I'm doing good. And I have two pets and I really don't drink or use drugs anymore…This is the best I've done in my entire life. Just living life one day at a time."