Thresholds CEO Mark Ishaug Elected to National Register of Health Service Psychologists Board of Directors
The National Register Board of Directors elected Thresholds' Chief Executive Officer, Mark Ishaug as a Public Representative of the Board. The National Register of Health Service Psychologists is the largest credentialing organization for psychologists and psychology doctoral students, an independent nonprofit organization dedicated to improving healthcare.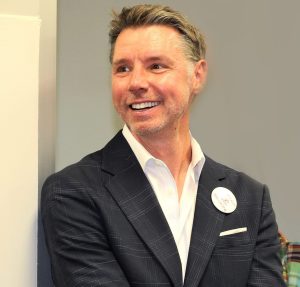 "On behalf of the Board of Directors, congratulations to Mark. The Board looks forward to working with our newly elected members to strengthen the identity of the National Register as the professional home for health service psychologists," said Tiffany N. Brown, PhD, Chair of the Board.

Mark Ishuag has dedicated his career to working for and with underserved and marginalized populations. His leadership at Thresholds stems from unwavering compassion and empathy, encouraging and embracing change, innovation, transparency, and love.
In response to his election, Mark reflected, "I am deeply honored to serve on the National Register Board of Directors. I look forward to working with fellow board members, staff and our clients to improve access to care and advance health equity for those we serve."   
In addition to this new embarkment, Mark serves on the Board of Directors for Dominican University, Kennedy Forum Illinois, the Civic Federation of Chicago, and the Alphawood Foundation, as well as on the Membership Committee of the Economic Club of Chicago and the Leadership Fellows Association Board of Leadership Greater Chicago.  
Congratulations to Mark on this impressive recognition.