Thresholds Welcomes New Board President, Cynthia Jones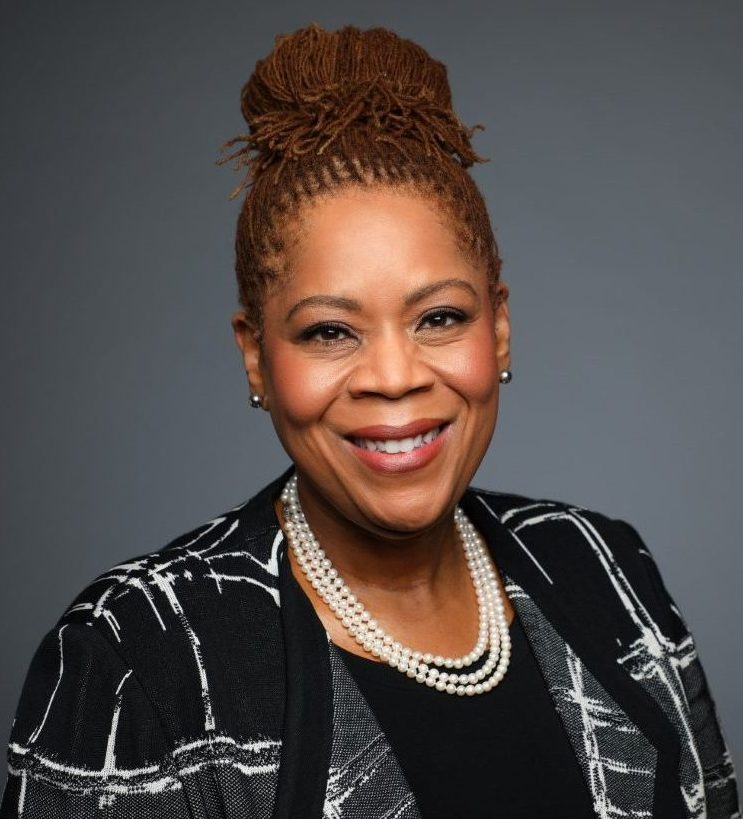 Thresholds is thrilled to announce that Cynthia Jones was appointed the President of the Thresholds Board of Directors in November 2022. Cynthia has long been a dynamic leader on the board, and we are grateful that she has stepped into this new role. In particular, Cynthia's work as co-chair of the Board's Governance Committee has helped to recruit some of the most talented and diverse slates of directors in our history, a legacy that will positively impact Thresholds for years to come.
Cynthia is the Director of Clinical Quality for Baxter's global renal care clinics, where she oversees renal care in several Latin American countries, Spain and Australia. Her broad career path includes credentials as a licensed Registered Professional Nurse and a Managing Real Estate Broker.
Recognized by Crain's Chicago Business as one of the top notable nonprofit board leaders for 2022, Cynthia brings with her robust expertise in areas including healthcare, teaching, change management, auditing, and the ability to propose and implement solutions that help drive continuous improvement.
Cynthia's desire to assist others and make an impact in her community brought her to Thresholds. As a board member, she has served on the Program Committee, as co-chair of the Governance Committee, and now as Board President. In her last role, Cynthia helped vet new board members, increasing representation on the board to 34% people of color from 10%.
Cynthia also helped launch Thresholds Health, a new health center on Chicago's West Side. She helped Thresholds Health attain 501(c)3 legal status, enroll as a Medicare provider, and hire the clinic's Chief Executive Officer, Dr. Edward Murphy.
"We feel honored to have such a dedicated, smart, passionate, and kind leader for our Board and for our organization," said Thresholds CEO Mark Ishaug. "We are fortunate to have her at the helm as Thresholds works to serve even more people in the future."
Cynthia holds a Master of Chemistry in Analytical Chemistry from Illinois Institute of Technology, MBA in Strategic Management and Analytic Finance from University of Chicago Booth School of Business, and Master of Science in Nursing from Rush University.