Thresholds' Statement in Support of the Historic and Bipartisan Safer Communities Act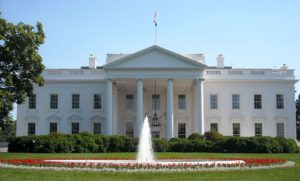 U.S President Joe Biden signed the Bipartisan Safer Communities Act on Saturday, making an unprecedented investment in mental health and substance use treatment.  The Act also takes the first major steps in gun safety laws in nearly 30 years. Thresholds applauds this legislation as a major step forward in both mental health funding and community safety measures. Lawmakers must do everything possible to prevent terrible tragedies like those in Uvalde, Buffalo, and so many more from happening.
The agreement, led by Sen. John Cornyn of Texas and Sen. Christopher Murphy of Connecticut, includes significant investment in mental health and supportive services in schools and a commitment through the Medicaid program to expand Certified Community Behavioral Health Clinics, which offer a comprehensive set of mental health, substance use, and crisis response services. In addition, the bill includes funding for the Community Mental Health Services Block Grant, mental health awareness training, increased access to telehealth, and funding for the National Suicide Prevention Lifeline. These initiatives are major steps to building a strong mental health system in our country and improving access to care.
The plan also includes enhanced background checks for youth under age 21 purchasing a gun, and funding for states implementing red flag laws to prevent someone who is a threat to themselves or others from having a gun.
However, we must also continue to push back against harmful stigmatization of mental health conditions. One out of four American adults has a diagnosable mental health illness, and if we create discriminatory policies, it will further discourage people from getting the treatment they need. No person who is dangerous should have access to a gun, whether or not they have a mental illness. The ability to handle the responsibility of a weapon cannot be based on a broad clinical diagnosis, but needs to be handled on an individual basis through appropriate red flag laws.
At Thresholds, we are thrilled to have this bipartisan agreement turned into law. We must continue to right the wrong of our country's lack of investment in mental health, particularly for youth and young adults. A recent U.S. Surgeon General's report on America's youth mental health crisis underscored a call to action as an alarming number of children and young people experience feelings of hopelessness and depression. We must also take whatever steps are possible to begin down the road of stronger gun safety laws. This agreement is a step forward as it supports both mental health and gun safety laws in our nation.
Posted In: News